Board of Education meets Jan. 28, discusses possible renovations
The Board of Education met on Monday, Jan. 28 and discussed many topics before going into an executive session.
The meeting started off as they typically do with the approval of the agenda and then opening the meeting for any audience participation.
After that they went into the Best of the Best awards which were given to fourth grade student Brandon Day and staff member Mackenzie Flynn.
Next a group that helped plan the USD489 bond project presented about possible upcoming renovations and construction projects for Hays schools.
Architect Amber Beverlin then spoke about necessary HVAC improvements for the high school that would cost around 6.7 million dollars.
"This project would address all of he mechanical needs at the high school right now," Beverlin said.
Beverlin then went on to talk about a possible cafeteria addition to the middle school, so that it would be an adequate space for the number of students attending school there.
The group then went on to talk about the largest construction project they have made plans for at Roosevelt Elementary School costing around 21 million dollars.
They would like to take it from a school with three classes per grade level to one with five classes per grade level by making additions to the school and heavily renovating the existing building.
The estimated total for all of the projects they want to complete throughout the schools would be around 29 million dollars.
"It's not a matter of any motion being passed, it's more of a presentation to reflect on where things may be and to promote conversation within the next couple of weeks about this," Superintendent John Thissen said.
21abrooks@usd489.com
About the Contributor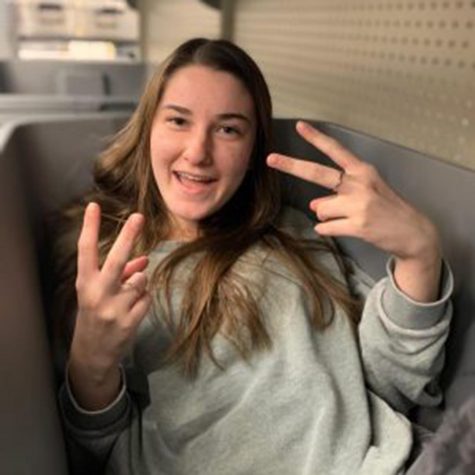 Allison Brooks, Multimedia Editor
Allison Brooks is a junior, and this is her third year in newspaper. Outside of this class, she is involved in Tribe Broadcasting, tennis, Scholars Bowl...