Debra Elston speaks with students about U.S. Department of Transportation jobs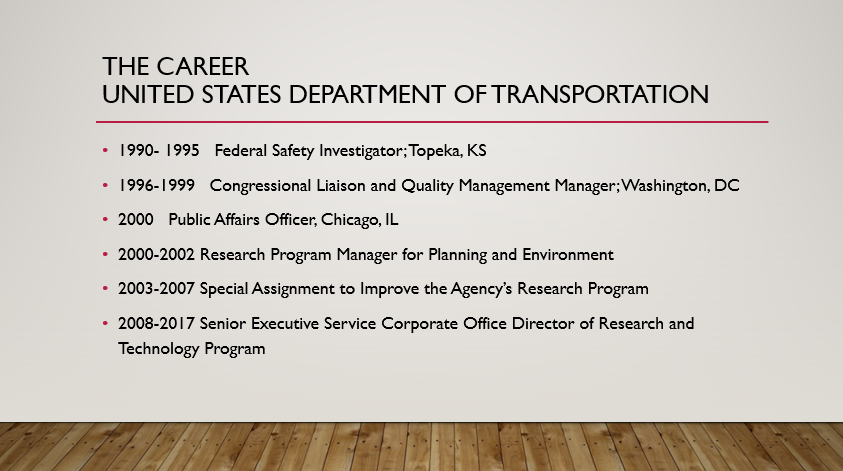 Debra Elston, former Corporate Office Director for the U.S. Department of Transportation, spoke with students during PRIDE Time on Nov. 11.
Elston worked in federal services for almost 30 years. Now that she is retired, she is passionate about helping others explore their possible career paths and interests to help them move forward.
"I always seek to be happy, healthy and whole," Elston said. "There's always that human component."
Elston said that these three things cannot exist without one another and that they play a large role in selecting further education and occupations for a person's future.
Elston did not attend college right after high school. When she was 28 years old, Elston got into a car accident. She said this occurrence set her on a completely different path in life.
"Perhaps I would've gone back to school anyway, but that was the moment at which I had a year to think about what I wanted to do with my life," Elston said. "You have those kinds of near-death experiences, and you think 'Who am I?' 'What am I doing?' You might think about that on a day-to-day basis, but there's a critical point where you say, 'I need to re-evaluate.'"
So, Elston went back to college to pursue a Business Administration degree.
"I believed that business was the core of any career path I wanted to choose," Elston said. "I knew that having a grasp of how business worked and how to manage that would help me at any specific line of work."
It did not take long before Elston fell in love with her college classes.
When she was a senior in college, Elston's economics professor told her about an opportunity offered by multiple federal government agencies where they were hiring employees directly without as rigorous of an application process.
Upon hearing this, Elston donned her suit, gathered her resumes and headed to Kansas City to check out the job fair, where she came across the Department of Transportation's booth.
Within a week, they called her and said they wanted her to apply for a job. At first Elston felt unsure, but she decided to give it a shot. She submitted the 17-page application, received a call for an interview and got her first position as a Federal Safety Investigator in Topeka.
She traveled all over Kansas, inspecting large semi-trucks and making sure their safety requirements met the national standards.
Her job included looking at accounting records and countless detailed job descriptions to confirm that the companies stayed truthful in how they were running their businesses.
"Everything that you encounter, any internships or any opportunities that you do all teach you something," Elston said. "You can learn what your interests are, and you build skills. All of my jobs led me to a specific career, which was the office director of a research facility in Washington, D.C., right next door to the CIA."
In Washington, D.C., Elston said that people from Kansas were stereotyped as being hard workers who are ethically sound, so she tried to go above and beyond that standard by putting in the long hours for her occupation.
"When you get your head on straight and figure out what you want to do, things aren't all that hard," Elston said.
21cleiker@usd489.com
About the Contributor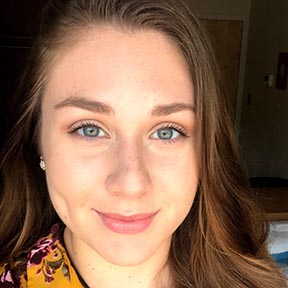 Caitlin Leiker, Copy Editor
Caitlin Leiker is a junior, and this is her second year in newspaper. She is involved in Chamber Singers, Musical, Spring Play, swimming, Leadership Team...