Study abroad coordinator Stacey Lang speaks to students during PRIDE Time
On Nov. 6, study abroad coordinator Stacey Lang spoke about her career and past experiences during PRIDE Time.  
Lang currently works at Fort Hays State University and has been the coordinator for two years. Lang graduated with a Spanish education degree and has spent 20 years teaching high school.  
"[After] I graduated high school, I ended up at the University of Kansas for two years," Lang said "I went there because I wanted to be a news writer. I wanted to major in journalism. I [then] transferred back to Fort Hays my junior year because I changed my major to education, and Fort Hays has a great education program. I decided to major in Spanish education. My senior year, I had the opportunity to go to Mexico for a study abroad opportunity. I always say it's the summer that changed everything." 
Lang started teaching Spanish and English as a Second Language and had the opportunity to take students abroad.  
"I was so impacted by my personal experience that I could not wait to do this with my high school students," Lang said, "because everybody needs to know what [traveling abroad] feels like." 
Lang has led eight study abroad trips to Belize, Costa Rica, France, Italy, Mexico, Puerto Rico and Spain. Lang has also traveled to China, Japan, Taiwan, Thailand and Vietnam.  
"So, the message I have for all of you here today that I want to hone in on is that we're in the middle of Kansas we're not really exposed to a lot of big places and big cities out here," Lang said. "But, if you want something big for yourself then the opportunities there are endless." 
About the Contributor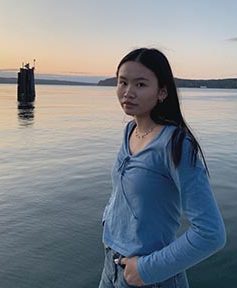 Nikka Vuong, Managing Editor
This is Nikka, and she is a junior this year.