Students promote 2019 Hays High Musical, 'Anything Goes,' performances Nov. 14-17
This year's musical, "Anything Goes," will take place at 7:30 p.m. on Nov. 14-16 at 12th St. Auditorium. There also will be a Sunday matinee at 2:30 p.m. on Nov. 17. Due to double-casting this year, two students will be playing the role of Reno Sweeney. Sophomore Shirley Lee will perform on Nov. 14 and 16, and junior Caitlin Leiker will perform on Nov. 15 and 17.
---
In order to reserve your seats, visit www.ticketsource.us/hays-high-school
---
With opening night just days away, the cast's anticipation grows. Over the past two months, the participants have put in a total of approximately 300 hours of rehearsal time. Above all, they said they hope the community gets the chance to witness all their hard work.
"This is not a show you want to miss," director Alex Underwood said. "I think you will regret not coming to see it. It is a chance to be in another world for a couple hours, get to hear some wonderful jazz standards and see some really cool tap dancing. The show is funny and light; it'll put you in a good mood and lift your spirits. For that reason alone, it's worth the trip down to 12th St. Auditorium."
Senior Nathan Leiker said he promises students will not be bored watching this year's show.
"Musical performances have always been a fun way to spend your evening," Leiker said. "You should get out and support your Hays High classmates."
According to senior Katelyn Engel, coming to watch the musical will help the audience broaden their horizons.
"Most people don't want to come to the musical because they think, 'Oh, that's so odd and weird,' but it's honestly going to be a really great time," Engel said. "Just watching us will light up your day. It's going to be amazing."
In order to learn the dance moves needed for the show, the actors attended a "tap dance boot camp," spearheaded by actor and choreographer Adrian Rifat from New York City. Rifat said that this was his first solo choreography gig.
"I was working with a lot of people who had never danced before," Rifat said. "They had varying skill levels. To give them the ability to take something home and be proud of it was very rewarding for me."
The excitement for this year's musical does not stop at the cast. Freshman Karli Neher said she cannot wait to check out the show.
"I've been coming to see the musical at Hays High since I was a baby, so it's a tradition to do that with my family," Neher said. "I'm really excited because a lot of my friends are in it."
Junior Madison Davis said she is also looking forward to attending, and she enjoys watching her classmates on stage.
"I like seeing everyone sing, and it's always really cool," Davis said. "[The cast] always has a lot of talent."
Underwood said the audience will be impressed with watching the students show off their hard work and theater chops.
"You'll walk away wondering how this was possibly a high school production," Underwood said.
21cleiker@usd489.com
About the Contributors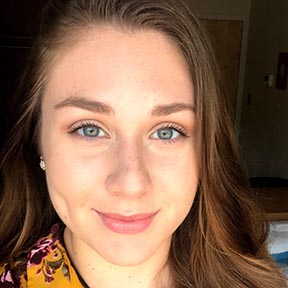 Caitlin Leiker, Copy Editor
Caitlin Leiker is a junior, and this is her second year in newspaper. She is involved in Chamber Singers, Musical, Spring Play, swimming, Leadership Team...