Michael Cuestas speaks about overcoming challenges at 2018 Regional StuCo Conference at Ellis High School on September 25
Michael Cuestas was 5 years old when his mom discovered his dad was cheating on her.
"I remember that day," Cuestas said. "I came home from school and I saw my mom and she was sitting on the front steps crying. I went up to her and said 'Mommy, Mommy, why are you crying?' She didn't answer me."
Cuestas' mom had found a piece of paper while putting laundry away that was written to her husband. It had said "Dear Edward, thank you for last night. I hope I see you
again soon."
That one piece of paper changed his life forever.
Cuestas' mom decided that day to leave her husband and take the kids with her. As Cuestas watched his dad wave goodbye, he didn't realize that he had just seen his father alive for the last time.
"I know you guys may have gotten some pieces of paper in your life and maybe you will still get some pieces of paper throughout your life that will drastically change your life," Cuestas said. "We don't know what life is going to throw at us. We don't know those things that are going to come loose, those challenges and obstacles that are going to come up, but in that moment you have to see yourself as greater than those things and not allow them to hold you back."
Growing up without a father was just the start of Cuestas' obstacles in life.
"We all make bad choices sometimes," Cuestas said. "But those mistakes and those choices never diminish your worth."
Cuestas stole baseball cards from ShopKo when he was in fifth grade. He was handcuffed and put in the back of a squad car while they drove him home. As punishment, he had to attend a class on why shoplifting is bad.
In high school, he didn't have friends that kept him accountable and so decided to skip class.
"My mom got a letter in March of my senior year saying that I didn't have enough credits to graduate," Cuestas said.
He was too prideful to go back as a fifth-year senior, so Cuestas ended up taking tech classes at his local community college in order to fulfill the last of his required high school credits.
"It's so important to look at the people you choose to surround yourself with," Cuestas said. "Are those people telling you that you're less than or greater than those things that hold you back?'
Cuestas handed out cards that said "U R >" with a blank space underneath to write some obstacle or issue you are struggling with.
"Sometimes in life we have these things that get in our way," Cuestas said. "Things we don't plan for, Thing we don't choose, but they're there. So in that moment you have to see yourself as greater than those things that get in your way, greater than those things that hold you back."
21afeyerherm@usd489.com
Leave a Comment
About the Contributors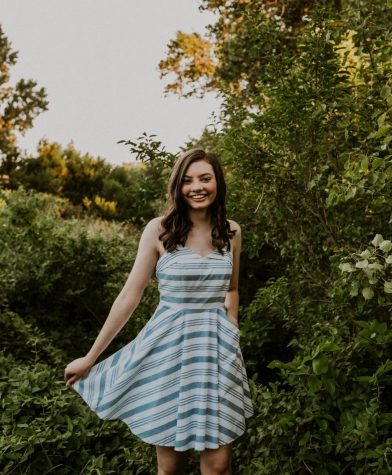 Alicia Feyerherm, Editor-in-Chief
Alicia Feyerherm is a senior, and this is her fourth year in Newspaper. She is very honored and excited to be in the role of Editor-in-Chief this year....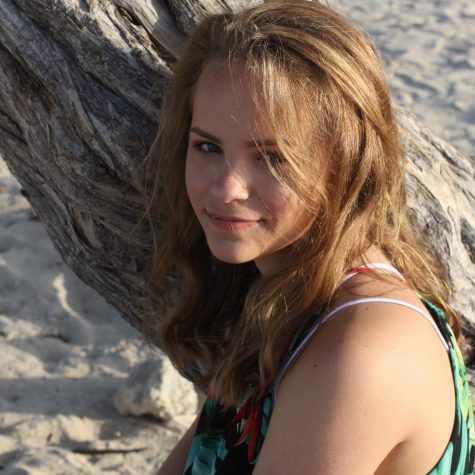 Isabelle Braun, Editor-in-Chief
Isabelle Braun is a senior who loves talking to new people and spending time with friends. She is very driven and plans to make her senior year the best...