As Christmas approaches, people who celebrate share opinions over when decorations should be put up
Many people who celebrate Christmas have a specific time that they prefer to decorate, although there is a debate about when is the right time to do so.
According to today.yougov.com, as of 2021, 23 percent of Americans decorate before or on Thanksgiving Day, while 67 percent decorate after Thanksgiving.
Sophomore Avery Augustine said her family decorates for Christmas with lights in the front yard, a forest-themed Christmas tree and Candyland décor. However, her family chooses to put up the decorations after Thanksgiving.
"I like to wait until after Thanksgiving because Thanksgiving needs its special time after Halloween," Augustine said. "I'm not sure if you necessarily need to wait until after December, but I mean, after Thanksgiving and beginning of December is like a few days away."
English teacher Vanessa Schumacher said she likes to decorate for Christmas earlier in the year. She typically starts decorating in November, but she has decorated as early as October.
"One time, we moved into a new house, and nobody came to my house for Halloween," Schumacher said. "At my house before that, like 200 kids would come. I was just sitting there, and I got bored, so I put my Christmas tree on Halloween. Just once."
However, Schumacher said she likes to decorate for Christmas early because she enjoys the convenience of not having to switch decorations from one holiday to another so quickly.
"I decorate early because I don't want to decorate for Thanksgiving and then switch it over, so we've always put up our Christmas trees," Schumacher said. "And, [we put up] our fireplace decorations before Thanksgiving just so that we have decor out when people come over. That's kind of the main reason why we do it."
While some like to decorate early, many people believe that it is "silly" to decorate for Christmas before Thanksgiving is over.
"You shouldn't decorate before Dec. 1," junior Justus Nelson said. "I feel like it's impolite if it's the first week [of December], but the second week is usually when you should start."
25rbates@usd489.com & 25mbraun@usd489.com
Leave a Comment
About the Contributor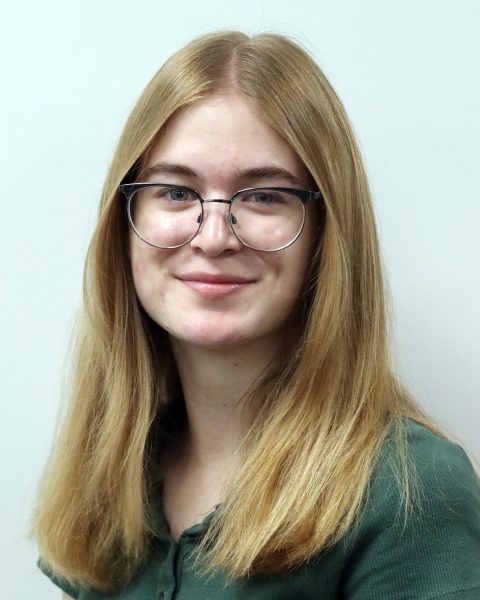 Reagan Bates, Asst. Copy Editor
Hi! My name is Reagan Bates, and I'm currently a junior. I'm involved in Knitting Club, StuCo, Leadership Team, Senior Pen Pals and Environmental Club....