13 questions with sophomore Tom Drabkin
1. How long have you been doing music?
"I started playing my first instrument when I was three so that would make it around 13 years."
2. What made you interested in music?
"At first it was forced on me but I have fallen in love with music."
3. How many instruments do you play?
"Three if you include singing."
4. What's your favorite instrument to play?
"Singing and Violin both are very fun I can't choose between them."
5. What extra-curriculars are you involved in?
"Chamber Singers, Orchestra, Hays Symphony, Musical and Spring Play."
6. Do you enjoy acting as much as music?
"Yes but I enjoy music a little bit more."
7. Do you get nervous before performances?
"Yes I do. When I preform I get tremors in my hands."
8. What's your favorite performance that you've ever done?
"I have to say my favorite performance was this year's musical. With all the drama and last minute things going on it was extremely satisfying pull off a decent performance."
9. How much of your time is spent doing music related things?
"I try to practice all my instruments six days a week."
10. Do you find it stressful to balance school work with music?
"It is harder to get good grades when I spend time practicing but I make due."
11. Do you see your future career having anything to do with music?
"Music is one of my major passions and I would love to pursue a career in it."
12. Who do you look up to the most?
"I look up to better musicians because I see them and want to be like them."
13. What advice would you give to young musicians?
"Find the people who share your love for music. They will become the friends that will help you through anything."
21abrooks@usd489.com
Leave a Comment
About the Contributor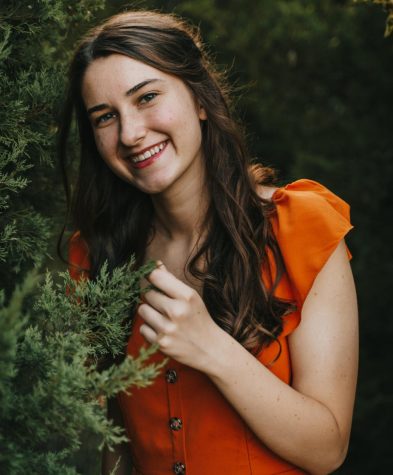 Allison Brooks, Multimedia/Photo Editor
Allison Brooks is a senior, and this her fourth year in newspaper. Outside of newspaper, she is involved in DECA, Scholars Bowl, National Honors Society...