13 questions with freshman Gracie Wente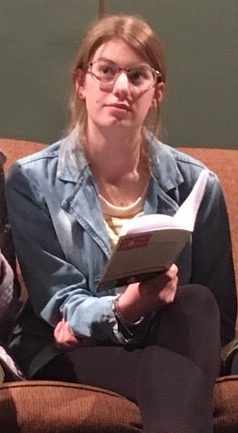 Freshman Gracie Wente has participated in several community productions and this year is part of Hays High's production of "Cheaper by the Dozen," playing Dani Gilbreth.
1. How long have you been involved in theatre, and how many productions have you been in?
I have been involved in theatre since the summer of 2016. I have been in 6 productions including the Spring play this year.
2.       What got you interested?
I think I've always been interested in movies and wanting to be apart of them, but in 5th grade, when we did famous figures I think that's when I really knew this is what I wanted to do. I loved that I got to act in front of people and after school I went home and told my mom "I want to do this acting thing, for like real. I want to be in productions."
3.       What productions have you been a part of?
Mary Poppins, HCT
A Charlie Brown's Christmas, HCT
Junie B. Jones, HCT
2 Halloween plays with the Hays Symphony
Cheaper By The Dozen
4.       What has been your favorite role so far and why?
I think my favorite role so far was Lucy in 'A Charlie Brown's Christmas". Why? I really like how bossy she was and it was really fun to boss the other kids around on stage.
5.       What has been your favorite production so far and why?
So far I think that my favorite production has to be Spring Play so far. It has been so fun to learn from the upperclassmen and make new friends with all of them.
6.       Do you hope to make this a career or a hobby?
Honestly, I really do hope it turns into some sort of career. If I can get somewhere with acting, I'll take it. I have a love for doing this and I really hope that I can continue doing it forever.
7.       Are you involved with other activities like sports or music?
I currently play golf for HHS, I'm in Drama Club,  I plan on going out for swimming in the spring and I dance at Styles.
8.       Does it ever get stressful balancing your theatre with school? 
Oh definitely. You wouldn't think it would get too stressful, but it really does.
9.       Are there any dream roles you would like to play?
Well, when I was younger I really wanted to play the role of Hermione Granger, totally nerd, I know, but now I would love to be able to play the roles of so many other different characters as well. A few out of many include: If they ever remake 'The Breakfast Club", which I'm sure they won't, I'd love to play Molly Ringwald's character,  Claire. I would love to have some kind of role in 'Stanger Things', and if I could be in any 'Marvel' movie, that would be totally awesome!
10.   Are there any shows you hope to be a part of or wish you had the opportunity to be in?
I would love to be a part of  'Mean Girls' on Broadway, that would be super fun. Or Dear Evan Hansen, but I singing isn't the greatest quality of my, so I'd have to work on that first.
11.   Do you have any other hobbies besides theatre?
I dance, and I really love it. I sometimes do crafts and paint, but that's just when I'm bored. I like to sing, but I'm not the greatest.
12.   Why did you decide to be a part of Spring Play?
I thought this would be a great opportunity to practice acting and get more into it. I felt like this was the place to start if I want to do more later on.
13.   What are your thoughts on Spring Play this year?
I think Spring Play is really great! I think it's going to turn out really well, too. I've already learned a lot and can't wait to see how it all comes together.
 19rporter@ud489.com 
Leave a Comment
About the Contributor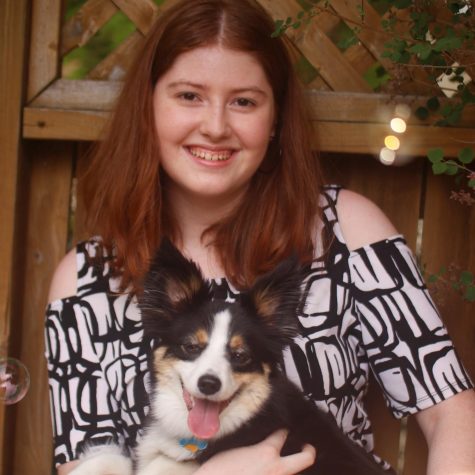 Rebekah Porter, Staff Reporter
Rebekah Porter is a senior and this is her second year in Newspaper. She is also involved in tennis and band. She likes reading and spending time with...