HHS student wins JAG-K award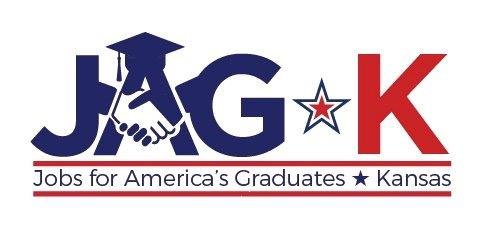 At the Jobs for America's Graduates (JAG) national competition, Hays High student Jonathon Rupe placed third in financial literacy.
He found out he won on Dec. 3 when the national JAG organization announced the winners. They had said the names of the Top 10 in each category, then said the top three, which is when Rupe found out he won.
"It was a shock to me, which immediately turned into a huge burst of positive feelings," Rupe said. "Everybody in the classroom at the time celebrated with me."
The competition for Financial Literacy specifically was just a test. Rupe had to answer 50 questions, with an essay question at the end to resolve ties, and he had a time limit of 60 minutes. The test was done online through an online form and was open source.
"I didn't think the test would turn out the way it did," Rupe said. "I thought it would be another math test, like it had been the previous two years I had done the CDC, or Career Development Conference."
To prepare, people in the competition had a few months to study a website, which is where all the test questions and information came from. On test day, Rupe pulled up the website they had to study and did some last-minute studying that he believed would place him above the competition.
"This is probably something I'm going to take with me for the rest of my life," Rupe said.
Leave a Comment