Counselors discuss how to battle isolation depression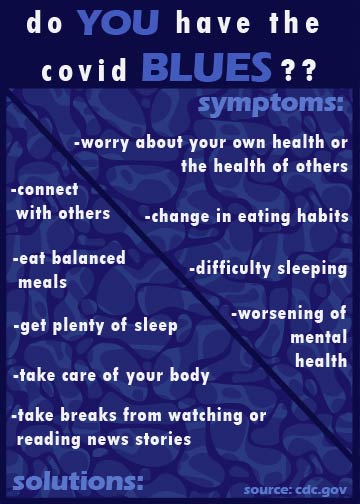 As the amount of time spent in isolation increases, the level of stability in people's lives diminishes.
Students rely on communication with others, whether it be for school, work or social life. They must acknowledge the complications caused by such disruption.
"I think the biggest struggle for students right now is the separation from their peers," counselor Amy Miller said. "We live in a fast-paced society where our every minute is filled with something."
The inability to pursue their routines creates an environment that students may not be able to accept and work around.
"I think another struggle for some is boredom and learning to live with spare time on their hands," Miller said. "Another struggle that students may have is spending more time in a home that isn't happy or safe. For some, it could be a place of abuse: physical, verbal, emotional and/or sexual."
School psychologist Nichole Lind agreed with Miller's insights.
"Developmentally, high school students need peer interactions," Lind said. "They are biologically wired to need social interaction with their peers at this stage in development."
Even with the lack of face-to-face contact, this generation has the perk of technology.
"Thankfully, technology has allowed substantial interaction through various methods of social media," Lind said. "While it is never as good as an in-person interaction, it is the best we can do while stay at home orders are in effect."
For some, Miller said, overcoming this prolonged isolation and boredom can be difficult.
"Learning a new skill or developing a hobby can be a way to overcome boredom," Miller said. "If you live in an abusive household, overcoming the hardship makes it much more difficult, especially if the perpetrator is working from home as well."
Miller said The Hays Post published an article on how Options, a domestic violence service, has noticed an increase in domestic violence cases.
"Everyone's situation is different, but finding the will to persevere through trials is an important life lesson," Miller said. "Each time we persevere, we learn new strategies and become mentally stronger; that will prepare us for the next trial."
Limiting intake of COVID-19 news and propaganda can also be beneficial for students during this time.
"Getting outdoors and enjoying nature along with physical exercise is good for the body and soul," Miller said, "even if it is just picking up trash at a park or picking up limbs in the yard."
Fresh air and a sense of accomplishment has benefits, Miller said. People should also try to get plenty of undisturbed sleep and eat a healthy diet.
Staying on any sort of set schedule will provide structure, even if it is something simple.
Following the school schedule and checking Canvas for teacher updates, as well as keeping a 'to do' list of assignments can help prevent students from falling behind, Miller said.
"Communication is extremely important," Miller said. "If students are struggling with an assignment, ask their teacher for help. If students are struggling emotionally, reach out to their counselor."
Lind said she believes that students should also try to see the opportunity in this event.
"This may be to learn a new skill, but it could also be that we build our resiliency," Lind said. "Resiliency is what helps us to overcome difficult times and experiences."
To build resiliency, people must acknowledge their vulnerabilities, Lind said.
"The pandemic has exposed vulnerabilities and challenged us all in ways that we did not expect," Lind said. "Acknowledgment of that gives us an understanding of ourselves and helps us to grow."
They must understand their vulnerabilities and grant themselves flexibility, Lind said, meaning they should not expect the same amount of productivity in this condition as they once had.
"Therefore, we need to adjust the goals that we have for ourselves and celebrate the small victories," Lind said. "Set a goal of completing three to four things and celebrate with a victory lap around the block."
Students, and others impacted, can remain involved with the outside world by taking advantage of the technology that allows them to connect.
People can help others in need is a two-fold solution, Miller said.
"We are often most depressed when we focus on ourselves, because it draws attention to our weaknesses and pain," Miller said. "In life, we don't have to look too far to find others who are in a worse situation. Keeping our attention and focus on others in need helps us to realize that maybe our situation isn't as bad as we think."
20ahillebrand@usd489.com
Leave a Comment
About the Contributors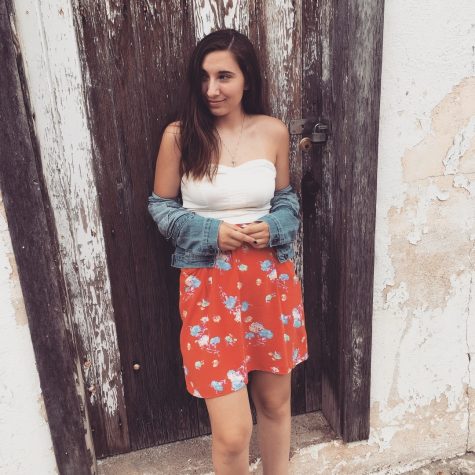 Allison Hillebrand, Editor-in-Chief
Allison Hillebrand is a senior at Hays High. She is involved in the newspaper, DECA, orchestra, leadership and National Honor Society. She will be attending...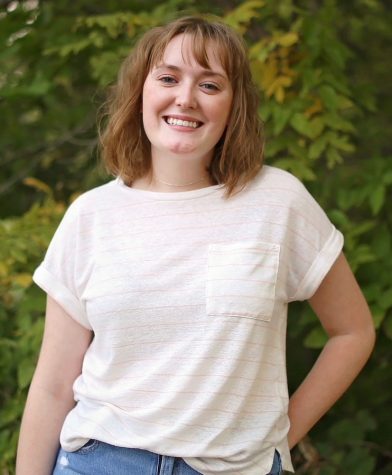 Alexis Pfannenstiel, Design Editor
alexis pfannenstiel is a graphic artist for the hays high guidon who completely despises capital letters (that's why they don't let her write, even though...