Music department prepares for contest season
Not long after getting back from winter break, directors must help their students find new repertoire if they wish to take a solo or small ensemble to KSHSAA Regional Solo and Small Ensemble Festival in the spring, which can be a time consuming task.
"It's going to take a little time to go through all our files to find something that's appropriate for festival and also an attainable challenge," band director Matt Rome said.
Band plans to take 20-25 soloists to contest this year, and orchestra plans to take 12-15 soloists and several quartets.
The problem with choir is that 43 people want to take solos to contest. There are only 38 spots available in our school's division.
"I'm guessing that some people aren't going to make it, or I'm going to have to hold some kind of audition like Mr. Matlock has done in the past," Underwood said. "I'm kind of waiting to see if some students think this is a little overwhelming because I feel like a couple students are biting off more than they can chew."
The biggest obstacle that the music instructors have to overcome is finding the time to work with all the students.
Orchestra director Joan Crull's time to assist her students is very limited because she travels between three schools every day. Orchestra assistant Nathan Mark is able to work with some of the students during orchestra class.
"The students do bear the most responsibility for working the pieces on their own," Crull said. "I just try to schedule everyone in at least once a week with Mr. Mark or myself even if just for a few minutes."
Because vocal director Alex Underwood has a total of 62 students between the high school and Hays Middle School who want to take solos to Regionals, Shelby Matlock will assist him in coaching everyone.
Underwood said that those who are studying with a private teacher will have the advantage, and that it's easy for people to fall through the cracks at this stage in the game.
"We're in a situation where if you're not going to be dedicated to this, I'm not going to motivate you," Underwood said. "It's not a great practice for me because I know some students will flourish with a little bit of encouragement, but I can't provide that."
As for ratings, the directors said they could care less. Underwood described them as "semi-arbitrary" and "incredibly subjective."
"I have never cared about the ratings," Underwood said. "Of course I believe that excellent performances deserve ones, but what may be excellent to me may not be excellent to the next person."
Underwood said he asks himself these questions when trying to gauge the level of a performance: Is the student musical? Are they communicating? Are they sounding as brilliant as they can possibly sound?
If yes, he says that's a win for him because those are his expectations.
Rome and Crull agreed that they don't expect every student to get a one rating as long as they leave better than they started.
"We have some very talented players and I expect great music," Crull said. "They should do well at contest, but the most important thing is that they learned something and became better players in the process."
21cleiker@usd489.com
About the Contributor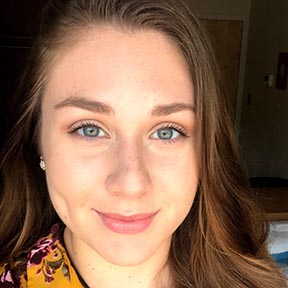 Caitlin Leiker, Copy Editor
Caitlin Leiker is a junior, and this is her second year in newspaper. She is involved in Chamber Singers, Musical, Spring Play, swimming, Leadership Team...