Grammy Award-winning songwriter Monte Selby visits Chamber Singers
Grammy Award winning songwriter, recording artist, educator, author, and speaker Monte Selby came to talk with Chamber Singers on Jan. 11.
Before he made it big, he was the assistant principal, principal, and basketball coach at Hays Middle School.
He described the middle school as being a "songwriter's playground," and used his experiences with his students to entertain fellow teachers and parents.
"[Kids] will throw anything out there, and I like that," Selby said.
Selby's musical journey began in his church where his mother was the organist in their band.
"I think I was in third or fourth grade when the two guitar players at my church asked 'How come you're not playing with us?'" Selby said. "That, for me, was a big motivating factor."
He's been playing guitar ever since.
Selby has professionally written and produced songs, but said it isn't as glamorous as some make it sound.
"I wasn't very inspired by that," Selby said. "You're meeting with pro writers to try to write a song that a certain publishing company wants in a certain style. That just didn't do it for me."
He prefers to stick to writing about "real stuff in the moment."
"I'm not trying to write a song that Vince Gill is going to record because he's looking for medium-tempo, positive-lyric stuff," Selby said.
He prefers to travel to places like the Dakota Boys and Girls Ranch in North Dakota to help troubled kids release emotional tension through music.
"Once kids hit a point where they think of going somewhere other than backwards, and instead think of going forward, that's the point where they need to write a song about what they're thinking about," Selby said. "Realizing that changed everything."
Selby has spoken at countless schools and has written songs with over 39,000 students from around the world.
He told Chamber Singers that the most important thing is to keep working hard and practice whatever you're doing. The goal right now isn't "to sound like that 26 year old on 'The Voice' that blew the doors down."
"That's not in very many 15 year olds," Selby said. "There were so many things that my voice would not have done at 17 that it did when I was 27 or 37, so just know that there's more that's going to come."
Selby never planned on song writing becoming such an important part of his life. He said he's so into music because he loves making noise.
"If it's just piano or if somebody has some weirdo instrument, I start messing around with it and seeing what sounds I can make," Selby said. "That's all it takes to start."
He also said there's so much more to writing a song than just making it sound like a song. It's all about technique and patterns.
"If you don't stick to the main idea, the human brain will want to get distracted," Selby said. "There's no room for that as a songwriter. You cannot lose the listener."
Aside from sticking to the main idea, Selby said the most important part of songwriting is being able to convey what you feel.
"Your listeners have to connect emotionally if you want something to be unforgettable," Selby said.
21cleiker@usd489.com
About the Contributors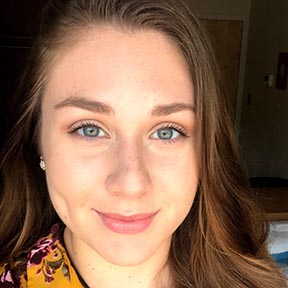 Caitlin Leiker, Copy Editor
Caitlin Leiker is a junior, and this is her second year in newspaper. She is involved in Chamber Singers, Musical, Spring Play, swimming, Leadership Team...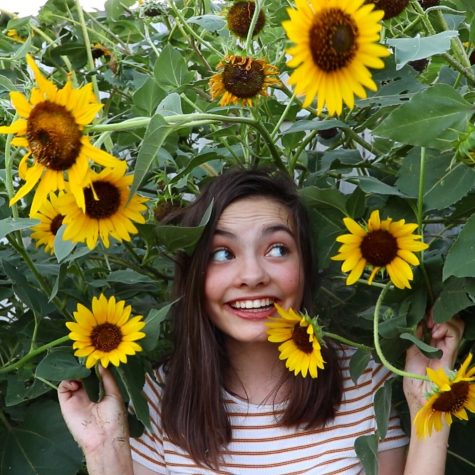 Alicia Feyerherm, Online Editor-in-Chief
Alicia Feyerherm is a junior, and this is her third year in Newspaper. She is very honored and excited to be in the role of Online Editor-in-Chief this...