Chamber Singers to compete in acapella competition
Hang on for a minute...we're trying to find some more stories you might like.
Chamber Singers will compete against each other in an acapella competition in May as part of the Spring for Music Festival.
The Spring for Music Festival will be replacing Dinner Show this year, and will consist of four different concerts, one of which being the acapella competition that will be a part of the Pops Showcase. The dates and venues are as follows:
Arts Recital – 3 p.m. on April 28 at the Hays Public Library
Cabaret – 7 p.m. on May 2nd at Hays Community Theatre (new location at 121 E. 8th St.)
Pops Showcase – 7 p.m. on May 4th at 12th Street Auditorium
Festival Finale – 7 p.m. on May 7th at Beach-Schmidt Performing Arts Center
Underwood was inspired to create the acapella competition by watching Shelby Matlock and her acapella group, the Pinetones, perform at Johnny Matlock's studio.
"They are amazing," Underwood said. "I knew Shelby was going to be here this semester, so I thought we should put her to work and use her skills. She can give the Chamber Singers something that I can't."
The Singers are divided up into three teams of eight. Each team must perform two upbeat songs and one ballad, and the songs must fit a theme that the group decides on.
Each individual on the team has a role to play, which are as follows:
Music Directors
Senior Garrett Cole and sophomores Ashley Vilaysing and Caitlin Leiker. The music director's job is to lead music rehearsals, effectively teach the music to the group, and decide who sings what parts.
Captains
Seniors Carl Rorstrom, Rebecca Anderson, and Cade Swayne. The captains are responsible for keeping each member working in their own specific area and knowing how to make compromises to best benefit the group.
Researchers
Senior Brett Bowles and sophomores Cooper Eiland and Tom Drabkin. Researchers must know the acapella traditions, look up acapella arrangements of songs, and find other relevant information to help the other groups be successful.
Choreographers
Juniors Nathan Leiker and Katelynn Engel and sophomore Gabe McGuire. They are responsible for understanding traditional acapella movement schemes and coming up with a staging and movement vision that will enhance the music.
Creative Ideas
Sophomores Alisara Arial, Alexis White, and Eythun Wyatt. The creative roles dream up artistic projects to propose to the group. They'll suggest themes, songs that flow well together, and help design the staging and overall look of the performance.
Looks
Seniors Brittani Park, Zac Wyse, and Hannah McGuire. These are the ones who will make sure each group member looks like the best version of themselves by choosing the outfits for the group. They also arrange for a photo and video shoot.
Communication
Juniors Hanna Dannar and Sierra Adkins and sophomore Eliana Buller. The communicator is the central hub of the group. They know how to best communicate with each of the members, what is going on in everyone's schedules, and set rehearsal schedules to best suit everyone.
Morale
Seniors Calvin Duden and Hayden Giebler and junior Kari Satomi. The morale person is in charge of keeping the mood light and keeping each member encouraged. They monitor each individual in how they are feeling towards the project, and they support every person in their tasks.
Deciding on a theme and finding songs that suit the acapella genre have been common problems among all three teams.
Adkins said her team has encountered frustrations because "it can be hard for people to just put their foot down."
"We're good at listening to everybody's ideas, but it can be hard to agree on decisions, so that can be rough," Adkins said.
Anderson said that they had found good songs, but then ended up having to change some of them because they didn't fit into the more modern genres of acapella that the project was meant to portray.
"I think our strength is that we are all very passionate about this and that we want to achieve the goal, but our weakness is that we struggle trying to figure out what we all want to do," Anderson said.
In the absence of finding proper acapella arrangements, some of the music directors have turned to writing their own.
"I've been looking at a bunch of different styles of acapella, and in turn that has helped me decide on different types of music that I would like to explore and write in," Cole said.
The Chamber Singers agree that this competition will greatly expand their music learning ability.
"I really like student-run projects," Dannar said. "I find this is a good challenge and a very good exercise for those of us who want to go into music fields because it makes us expand how we look at music."
And that's exactly what Underwood intended. He said that now is the time for students to gain the kinds of experiences that will help them practice being the leaders of tomorrow.
"So much of what choir directors do is dictate every detail of the music making process, but this project is geared to provide students with the opportunity and challenge of creating a performance," Underwood said.
"Of course they will make mistakes, not work as efficiently, and even struggle working with each other, but through those trials can come profound life lessons."
­21cleiker@usd489.com
About the Contributors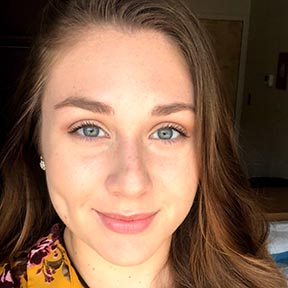 Caitlin Leiker, Copy Editor
Caitlin Leiker is a junior, and this is her second year in newspaper. She is involved in Chamber Singers, Musical, Spring Play, Swimming, Leadership Team,...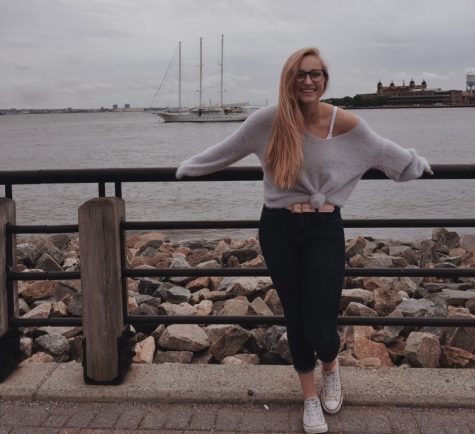 Brittani Park, Staff Reporter/Infographics
Brittani Park is a senior this year and this is her first year in Newspaper. Brittani's favorite things are people, music, art and the color yellow. She...