Going behind the scenes with Musical's parent volunteers
Hang on for a minute...we're trying to find some more stories you might like.
Everyone knows that the cast of "Bright Star" has been contributing all of their time to sharpening their performance, but what role have the parents been playing in this production?
The parents have been working just as hard as their kids behind the scenes in making this show a success.
Jessica McGuire is the "prop mistress" for this production, whose job entails finding props for the actors and set pieces for the scenes.
McGuire said the most fun and interesting part of her job is incorporating little things into the props that the audience might not notice on stage, but that the kids will get a kick out of.
"Some of the manuscripts have the Wikipedia articles of some of my favorite actors in them, and on the outside, they have quotes from 'The Office,' and that's just a little chuckle of my own," McGuire said.
She said it's so much fun getting to see the kids shine and do what they love to do.
"Being a person who also loves to do this kind of thing, I just want to do everything I can to help out," McGuire said. "We need to take some of the load off of the kids and some of the load off of Alex [Underwood] because he can't do everything for everyone. It's just good to help where we're needed."
It takes a lot of work encouraging people to buy tickets, which is Kelly Cole's job.
Cole is the organizer of the box office and ticket sales at 12th Street, and is still working on getting helpers in all the spots where they're needed.
"We've advertised ticket sales at a number of different places, such as the Fall Concert and parent-teacher conferences," Cole said. "I've just been trying to encourage people to buy their tickets early so they get good seats."
One of her favorite parts of working at the box office is getting little sneak-peaks of the work the cast has been doing.
She said it would be impossible to pull this production off without parent involvement.
"The kids are so busy doing everything they're already doing plus their schoolwork and all of their other commitments," Cole said. "It really takes all of us coming together."
Emily Buller is the costume coordinator for "Bright Star." Buller said the most difficult part of her job is keeping up with the schedule with all the last-minute costume mending she's had to do lately.
"Within five minutes, everyone's running into the room like 'I ripped my costume. Can you fix this?' It's always the question of the day," Buller said.
While her job can get frustrating sometimes, she loves working with the kids and getting to know them.
"One of the biggest predicters of student success is parent involvement," Buller said. "I think it's the same whether it's involvement academically or through extracurricular activities. Support your kids in whatever they want to do, and be a positive voice in the lives of other kids."
Jodie Leiker is a part of the lobby decorating team, and one of the most challenging tasks of this year has been keeping everything from falling off the walls.
"They stay up a couple days, and then we come in, and they're all falling down," Leiker said. "It's not like we can use rubber cement."
Leiker said that she enjoys the friendly atmosphere surrounding the team, and that they've built camaraderie being brought together by this Musical.
"It really brings together a family," Leiker said. "Of course, the Musical is already a family, but having your real family there makes it even more special."
21cleiker@usd489.com
About the Contributor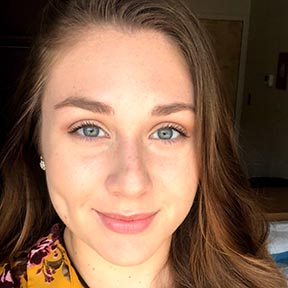 Caitlin Leiker, Copy Editor
Caitlin Leiker is a junior, and this is her second year in newspaper. She is involved in Chamber Singers, Musical, Spring Play, Swimming, Leadership Team,...