Instructor finishes Boston Marathon despite weather conditions
Hang on for a minute...we're trying to find some more stories you might like.
Weather conditions were not ideal in Boston on April 16, but instructor Andrea Zody persevered and finished her first Boston Marathon.
"We had a headwind of 20 mph, torrential rain and temperatures in the low 40's," Zody said. "In my books, this is still preferred weather over a 90-degree day."
Zody enjoyed the race despite the weather conditions. Her favorite part was being there with her family. However, the race was not perfect.
"Runners were dropped off at a high school football field to wait their turns to be called to the start line," Zody said. "The field sat down in a bowl-shaped arena and the rain just pooled there. I have seen and walked through barnyards with less trepidation"
Zody said she would absolutely run Boston again if given the opportunity.
"The race was well organized in their dissemination of information before we even arrived," Zody said. "The people involved with the race and the local citizens were gracious hosts. That many would still choose to stand out in the pouring down rain to cheer runners on is hard to believe. It was very humbling to run amongst people who were representing courageous battles – fundraising for cancer research, persons with disabilities, those who were even experiencing a debilitating illness themselves. As we were headed up Heartbreak Hill, one young man shared with me that he had been drug-free for seven years. I even got to meet Team Hoyt-they are inspirational beyond belief."
21abrull@usd489.com

About the Contributors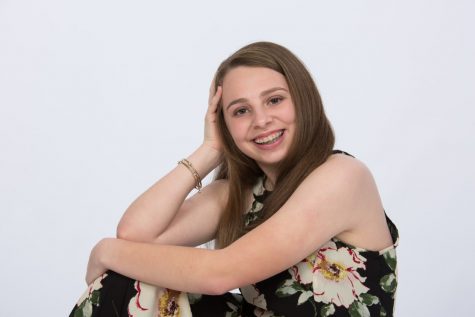 Anna Brull, Staff Reporter
Anna Brull is a sophomore, and this is her second year in newspaper. She is also involved in Cross Country, Student Council, Red Cross Club and Chess Club....