Outlook crash disrupts students, staff communication
Recently, during the week of August 31st to September 4th there has been a lot of issues lately with Outlook. The main source of communication throughout students and teachers is Outlook. Outlook is a system of E-mailing that is heavily used by the students and staff. It is used to ask questions, be notified of events, and many other useful information. Even though, during the week of August 31st to September 4th Outlook has been down. Students and staff can not receive E-mails, nor send them. As most of the features of Outlook were faulty. Many students and staff are calling it a malfunction between the servers here at Hays High.
"The database crashing it's, it's a little frustrating. Given the current circumstances with remote learners having no contact with their teachers can be really hard. People can be doing assignments and what ends up happening is they can't contact the teacher if there is changes to an assignment. This is something that could affect their grade negatively; it's kind of an annoyance." Noah Bruggerman said (sophomore).
The Outlook problems have been a real issue here at Hays High. During the week of September 8th – 11th, Outlook has been a recurring problem. Few people at Hays High are starting to being able to use Outlook, but with some minor setbacks.
"It sucks. I can't turn in math online. My teacher found a way around it. Just glad it happened early in the year," Dustin Rajewski (Junior).
The stress is piling upon the students here at Hays High. The crash of Outlook has affected the ways of communication among students and staff. Leaving many students without the ability to ask questions through E-mail, or get notified about events.
"At first I didn't think much of the Outlook crash, until it affected me when I needed to E-mail teachers and I couldn't. That definitely made it hard to communicate to teachers when I had questions and I couldn't always stop by their classroom," Kiki Gonzales (sophomore).
The Outlook crash has been a true triumph during the first few weeks of school. It has greatly affected the students, staff, and even parents. It has been difficult for the remote learners to learn, as E-mail is an important source for their learning. This issue is soon to be resolved, but has still left a definite mark on the ways of school here at Hays High.
About the Contributors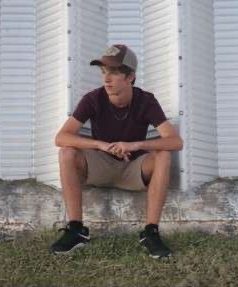 Cade Austin Becker, Staff Reporter
My name is Cade Austin Becker Houser. I enjoy track, video games, cars and music. I often am listening to music, hanging with friends, playing music or...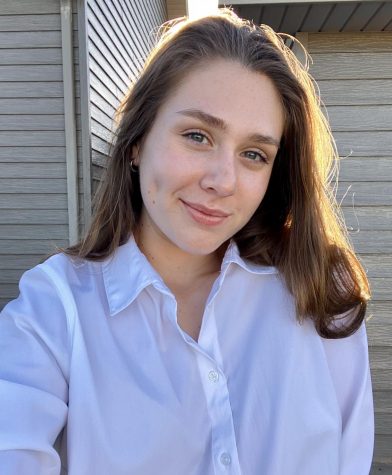 Caitlin Leiker, Assistant/Online Editor
Caitlin Leiker is a senior, and this is her third year in newspaper. She is involved in Chamber Singers, Musical, Spring Play, National Honor Society,...