'Spider-Man: Into the Spider-Verse' proves out of this universe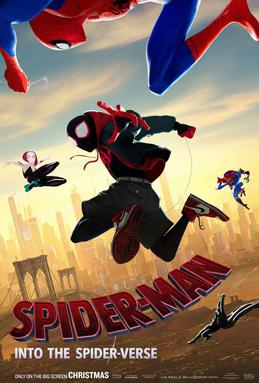 "Spider-Man: Into the Spider-Verse" was released in theaters on Dec. 14, 2018 in the United States.
In the movie, Miles Morales (voiced by Shameik Moore) is bitten by a radioactive spider and gains powers similar to Spider-Man. After his powers manifest, Miles tracked down the spider and witnesses the death of Spider-Man, Peter Parker (voiced by Chris Pine). Peter had been trying to stop Kingpin from using a machine that could result in the destruction of the city and their universe. As Peter dies he makes Miles promise to stop Kingpin and stop the machine before Kingpin could succeed.
Kingpin's machine was designed to bring people from alternate dimensions and was successful during the trial that Peter had tried to stop. As Miles learned to use his powers, he ran into other versions of Spider-Man from alternate dimensions, including Spider-Gwen (voiced by Hailee Steinfeld), Spider-Man Noir, (voiced by Nicolas Cage) Spider-Ham (voiced by John Mulaney), Peni Parker (voiced by Kimiko Glenn), and another Peter Parker (voiced by Jake Johnson).
The Spider-Man heroes must work together to stop Kingpin and help Miles learn to control his powers, but he still has difficulty controlling them. If Miles is unable to control his powers then one of the others must stay behind to destroy the machine, after the other heroes use the machine to get back to their dimensions.
The movie is a great family friends movie that draws you in, with a main character that many people can relate to whether they are still in middle school or an adult. If you are looking for a good children's movie that can be enjoyed by the whole family I would recommend this movie. I would rate this movie a 10/10.
19rporter@usd489.com
About the Contributor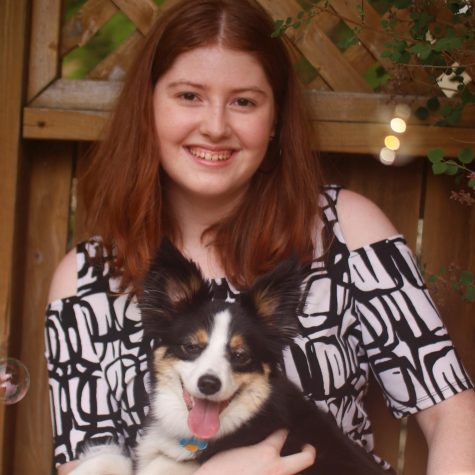 Rebekah Porter, Staff Reporter
Rebekah Porter is a senior and this is her second year in Newspaper. She is also involved in tennis and band. She likes reading and spending time with...