'The Greatest Showman' uses computer animations instead of real animals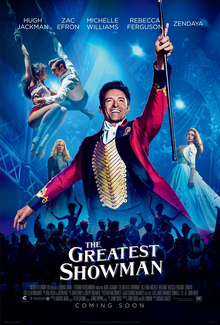 Hang on for a minute...we're trying to find some more stories you might like.
Warning: The following will contain spoilers for "The Greatest Showman."
"The Greatest Showman" is a musical inspired by the creativity of P.T. Barnum. It was directed by Michael Gracey and showcases the performances of Hugh Jackman, Zac Efron, Zendaya, Michelle Williams, Rebecca Ferguson and Keala Settle.
This musical follows the life of P.T. Barnum (Hugh Jackman) from when he was a kid and he met his future wife (Michelle Williams), to when he was an adult and he works to make her and their children happy.
From when he was young, Barnum didn't have much. When he met his future wife, Charity, Charity's father did not like him. However, they waited for each other, and when they were both old enough, Charity left her family to be with Barnum.
Through their life, Barnum worked to make Charity happy. She'd grown up with more than him, so he wanted to give her just as much. The two had children as well, so they also played a role in how hard he worked to make sure his family was pleased.
Barnum was fired from his job on one of his daughter's birthdays. Soon after that, he bought a museum which he had to take out a loan for. He believed they would make all the money spent back. That, however, was an incorrect belief.
Finally, Barnum had the idea to create a show with unique people. While this show was a hit in the eyes of many people, there were still critics who found it to be ghastly. Because of the fact that people still looked down on him and his family, Barnum wanted to make the circus something for all to enjoy. He began looking for ways to appeal the people higher up on the social ladder.
Barnum eventually partnered with Philip (Zac Efron) in order to draw the different crowd, he so desired. Philip arranged for Barnum to travel to see the Queen of England where he met Jenny Lind.
After Barnum met Lind, he became obsessed with showing those who looked down on him that he was something. He slowly began drifting away from his original show as he thought they would make him look bad, and he left Philip in charge of the show while he traveled with Jenny.
While he was away, the protests of the show became more forceful, and one night during a brawl, a fire broke out and burned the building to the ground. At the same time, Barnum learned that Jenny had feelings for him. He left her, as he loved his wife, but he would soon find out that all of the money spent on Jenny's tour ended with no money to rebuild their building.
When Barnum arrived home, he learned about the building. Though Barnum was going to give up, Lettie Lutz (Keala Settle) and the original show talked him out of it explaining that before him, they didn't have a family and that no one accepted them. After the explanation, Barnum wanted to pursue other options for the show but did not have the money to do so. However, ever since Philip worked with Barnum, he'd been given a percentage of the profits, and unlike Barnum, he saved his money. In the end, Barnum and Philip create a circus under a tent complete with shows from animals, which were computer animations, and acrobats.
"The Greatest Showman" is full of imagination for children and adults alike. The singing and dancing left me amazed as it was carefully conducted and so complex. This movie shows that anyone can amount to something if they push themselves far enough while also showing that one should not care what others think. I give this movie a 9/10 for the singing, the message it puts into the world and use of computer animations.
19ibraun@usd489.com

About the Contributors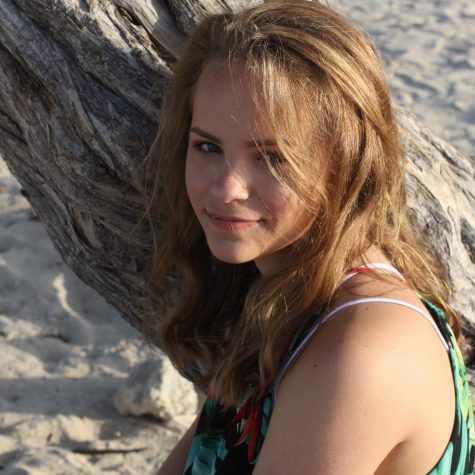 Isabelle Braun, Editor-in-Chief
Isabelle Braun is a senior who loves talking to new people and spending time with friends. She is very driven and plans to make her senior year the best...