StuCo app allows students to cash out points for different prizes
Hang on for a minute...we're trying to find some more stories you might like.
StuCo released their app "SuperFan" a few months ago.
Students are able to earn points by checking into various school events. Some events are worth more points than others. For example, an orchestra concert is worth more points than a soccer game.
The release of the app caused some problems, but StuCo has worked hard to fix the errors.
"As with everything, of course there were some problems with the app," StuCo President Trinity Callis said. "One major problem we faced was confusion with our venues for the geofield. We had to go in and fix every event."
Callis believes the majority of the student body responded really well to the app when it was first released, but StuCo was strongly advocating the app at major events like Indian Call activities.
"In order to keep students excited about it, we need to keep adding new things and continue to spread the word," Callis said.
When the app was first released, students were not able to cash out their points for prizes, but now, students are able to cash out their points. StuCo added prizes to the app a couple of weeks ago.
Some of the prizes include a car set, glow-in-the-dark ladderball, a Sonic gift set, a yoga set, a portable charger, virtual reality headsets, Xbox gift cards and Play Station gift cards.
Certain prizes cost more than others. A car set-includes a Shammy, AUX cord, and a four-pack of air fresheners-costs 100 points, but a 25-dollar Play Station Gamer Set which includes $25 Play Station gift card and a Mountain Dew Kickstart that costs 300 points.
Students can cash out for prizes anytime they have enough points; however, they can only get one of each prize. For example, a student can not buy four car sets.
Freshman Sierra Smith likes the StuCo app and thinks it is a fun way to stay involved. Smith has yet to cash out for prizes and said sometimes she had problems with checking into events.
Freshman Kassidy Winter enjoys the app and thinks it is a great way to keep students engaged in school activities.
"I think the prizes are cool and are a great incentive to get people to go to activities," Winter said. "I would add StuCo meetings to the list of activities to let people know when there is a meeting."
StuCo will continue to add prizes to the app as time goes on. Also, StuCo knows the app is not perfect and there is always room for improvement.
"One major improvement we discovered was using promo codes for certain events," Callis said. "That way an event does not have to get made, instead a little code gets typed in to receive points. As for other improvements, I would like to see include maybe adding in more features to make the app more entertaining. One feature, for example, is the FanCam, which allows students to post pictures and have it show up on the app for everyone to see."
21abrull@usd489.com

About the Contributor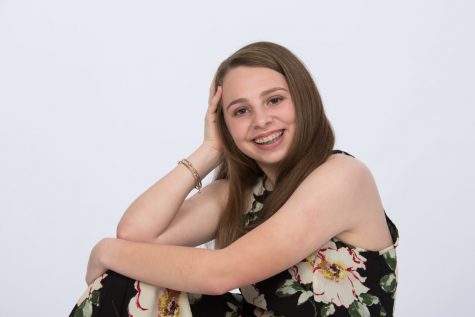 Anna Brull, Staff Reporter
Anna Brull is a sophomore, and this is her second year in newspaper. She is also involved in Cross Country, Student Council, Red Cross Club and Chess Club....