Chamber Singers participate in group Florida trip
Hang on for a minute...we're trying to find some more stories you might like.
Over the course of the 2015-2016 school year, Chamber Singers have saved up money through Dinner Show and many other fundraising opportunities in order to participate in a trip to Orlando, Fla.
During the trip, the Chamber Singers participated in a workshop at Disney World. The Chamber Singers were able to perform two of their Dinner Show pieces in front of individuals who worked for Disney.
Senior Aaron Jeffus and sophomore Taya Randle said they enjoyed being a part of the workshop.
"It was amazing to actually perform in front of someone who works for Disney," Jeffus said.
Randle said she found the feedback from the workshop to be incredibly beneficial.
"The workshop was an experience I will never forget," Randle said. "It was exciting to show them our material and getting strong feedback from our performance."
"
The feedback from the workshop was amazing. I was inspired by everything they said to me."
— junior Hayden Sillmon
The group was also able to spend two and a half days at Walt Disney World, a day at Melbourne Beach, a day and a half at Universal Studios and enjoy a performance from Blue Man Group.
Senior Kinsey Ackerman said she had been to Disney World and Universal Studios 10 years prior, and was excited to see how all the attractions had changed.
"It was amazing to spend time with the Chamber Singers one last time," Ackerman said. "I have so many good memories from the trip, it's hard to just pick one."
Junior Hayden Sillmon said his favorite ride was in Universal Studios.
"The Harry Potter broomstick ride was awesome," Sillmon said. "The most exciting part of the trip for me was being able to see the ocean again."
Jeffus said he thought the Blue Man Group was an interesting performance.
"It was a lot of fun," Jeffus said. "I didn't expect the show to be how it was."
Ackerman felt a similar way.
"It was nothing like I had imagined," Ackerman said. "It was very interesting and I definitely enjoyed it."
Sillmon said he is excited to be able to work with the new members of Chamber Singers.
"It's going to be a great experience and a very big learning curve," Sillmon said. "The people in this group have created a special bond that by the end of the trip couldn't possibly be broken."

About the Writer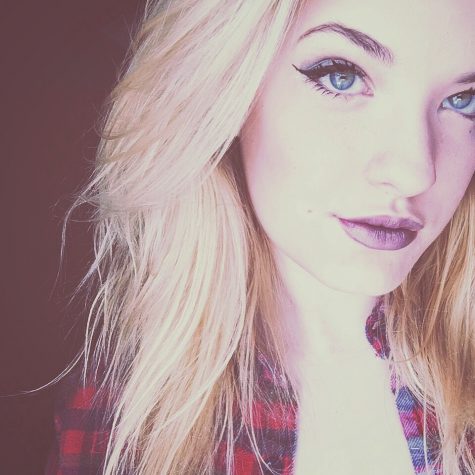 Anniston Weber, Co-Editor in Chief
Anniston Weber is Co-Editor-in-Chief of the Guidon and a senior this year. She has been involved with the Guidon for three years. In addition to being...