Platonic relationships are valuable
A girl sits in the hallway before school, completely surrounded by friends. These friends know each other's secrets, they have countless inside jokes and they never cease to have something to talk about. This girl appears to have all the appreciation and attention she needs, yet she looks down the hallway at a boy she has been desperately crushing on for months, hoping he'll glance back.
In high school, teens may tend to value romantic relationships above platonic ones. Students have varying opinions on which kind of relationship is more important to teenagers.
"It's more important to have relationships with more than one person," junior Payton Markley said. "You get tired of the same person."
Maintaining steady, long-term friendships is something some students value more than being in a relationship.
"Friendships are more important because if they are completely destroyed you can rebuild them," sophomore Charles Urban said. "You can't do the same with relationships."
In addition to being able to easily rebuild friendships, some believe managing friendships includes significantly less stress and drama than relationships do.
"I'd rather have lots of friendships," freshman Marla Smith said. "They're better to deal with."
Sophomore Kara Gabel said high school relationships are just puppy love, and friendships are more important than shallow high school flings.
Though friendships may on the surface appear to be more important to students, some, such as senior Drew Biskie think that teenagers are more focused on intimate relationships.
"I think everyone cares more about romantic relationships because people need someone to love," Biskie said. "You can't kiss your friends."
One theory as to why students care so much about relationships is that they have an intense longing.
"People value romantic relationships more because they're desperate," junior Jett Dillon said.
Platonic relationships may not always be confined to people of the same gender. Senior Michaela VonLintel said that separate gender relationships don't have to be taboo.
"Separate gender relationships don't always have to be romantic," senior Michaela VonLintel said. "People can and should be friends regardless of gender. It's possible as long both of the people are completely uninterested in being all romantic with the other."
16bmathias@usd489.com
About the Contributor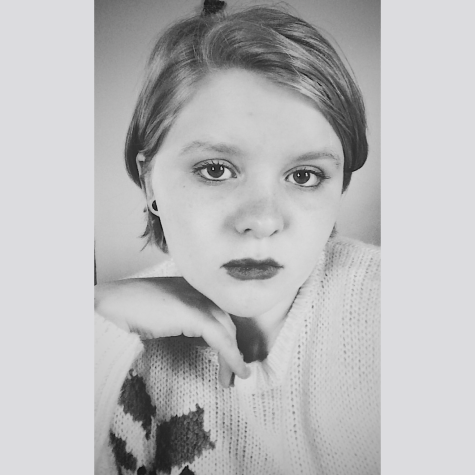 Brianna Mathias, Co-Editor-in-Chief
Brianna Mathias is a senior and this is her third year of being on the Guidon staff. She is a co-editor-in-chief and loves newspaper. She likes bees, folk-punk,...