Chess Club Semester Summary and Tournament on Jan. 11
Last semester, Chess Club won a total of seven individual medals, five individual trophies and two team trophies. They also received two overall victories.
During the previous semester, the team went to three tournaments. The first tournament was located at the Cosmosphere in Hutchinson, the second was at St. Francis of Assisi School in Wichita and the third was in Lindsborg. The team achieved the two overall victories at St. Francis and Lindsborg.
"Chess Club is a kind of mixture of a club and a team," sponsor Erin Holder said. "We meet weekly on Tuesdays after school in the library until around 4:30 usually, and we try to go to at least one tournament a month. You do not have to be interested in tournament play, however, to join Chess Club! You have the option of just coming as a casual player, as well."
Chess Club also participated in a tournament on Jan. 11 at the old Kennedy Middle School building, also placed first overall. The students who placed at the most recent tournament were senior Sheena Zeng in first, junior Japheth Briney in second, junior Jon Garner in sixth, freshman Noah Bruggeman in seventh, freshman Quinton McGuire in eighth, senior Ethan Klausmeyer in 10th and junior Raiden Hartman in 12th.
"The tournament went very smooth," Holder said. "It was a smaller tournament. Some teams cancelled because of the ice storm we had out east. But, it was still a good challenge for the kids, I believe! We ended up taking 12 students overall to the tournament."
If you are interested in Chess Club and want to join, you can and still have time to do so.
"That is the nice thing about this club," Holder said. "You can be as involved as you want to be, and you can join at any time! We also have one-on-one lessons available if you feel like you need more practice. If you decide not to go to a tournament, you will not be penalized for not showing up to chess practice. I do ask, however, that the tournament players have a little higher attendance than other non-tournament players, as we go over tactics weekly to improve your game! The biggest thing is you do not need to know how to play chess. I can teach you that!"
20maustin@usd489.com
About the Contributor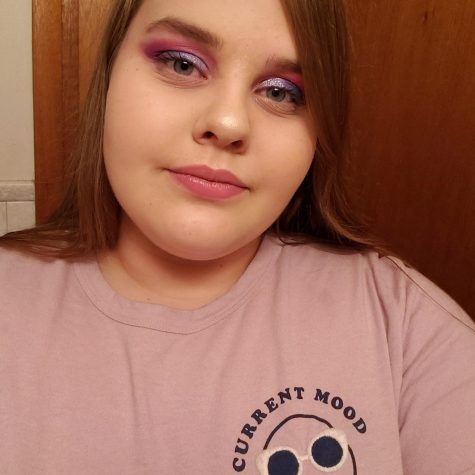 Michaela Austin, Staff Reporter
Michaela Austin is a senior, and this is her first year in newspaper. She is also involved in Band, Chamber Orchestra, StuCo and Leadership Team. In her...