Chess team wins first at Concordia tournament
The chess team won first place at their tournament in Concordia on Saturday, Feb. 9.
There were four teams in all participating in the tournament.
The team's win was the first championship win in club history.
"We were pretty excited," Sophomore Mataya Quinby said.
The team was split into Team A and Team B for the tournament. Team A won first, and Team B won third. However, they allowed their third place go to a different school due to the school not placing during the tournament.
Individually, all students from Hays High placed. Nick Zimmerman placed second, Japeth Briney third, Zacherian Miller sixth, Trevor Mai ninth, Jon Garner tenth, Benton McGrath fourteenth, Cody Conger seventeenth, and Mataya Quinby nineteenth. Nick Newell also attended the tournament, but got sick and had to forfeit the last rounds.
During a tournament, the participants are brought to a room where tables and clocks are set up. There are about six games every tournament for each division. Each division goes in the room and plays, having no new games start until every game is complete.
"There is typically no talking at all in the room where the playing goes on," Quinby said, "You shake hands, play, tell the people at the front which table you were at and who won, and then you leave that room."
Each game has a time limit of 30 minutes, but each time a player presses for the next person to play their turn, they get a five second delay. This delay is so the players have time to write down what piece they moved and where they moved it to. They also write down the moves their opponent makes.
"My favorite part was having fun with the people I was with," Quinby said, "They are very fun, nice, funny, and welcoming people."
Quinby said this tournament was the first one she's been to, but she's planning on going to the next tournament and then on to state.
"The next tournament will be on March second at Canton-Galva, Galva Kansas," Quinby said.
21mmcbride@usd489.com
About the Contributor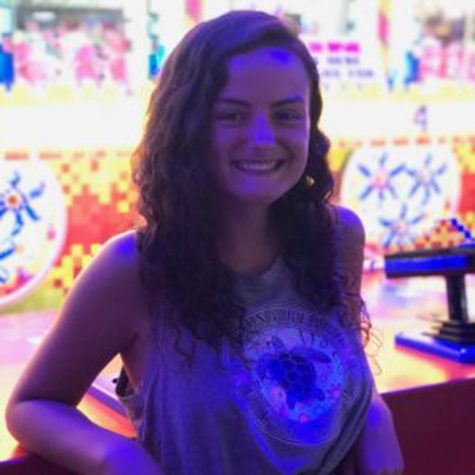 McKena McBride, Staff Reporter
McKena McBride is a junior, and this is her second year in Newspaper. She is involved in tennis, track, StuCo, Red Cross Club, Future Medical Professionals...