Indian football team competes against Junction City in first game
The Hays High School football team took on its first opponent at home on Sept. 2 against the Junction City Blue Jays.
The Indians got off to a slow start early, down 7-0 at the end of the first quarter, following a punt in their first possession. After multiple rough offensive drives, the Indians found themselves down 14-0 midway through the second quarter. However, they showed resilience, and senior Kyreese Groen completed a pass while facing pressure to sophomore Jonathan Cano in the back of the end zone to make the score 14-7, Blue Jays in the lead.
Although the Indians' offense started to show promise, the Blue Jays did not let off the gas, scoring again to make the score 21-7 with a minute to go in the half. Under pressure, the Indians drove down the field, and Groen scored on the fake to run in for his own touchdown, changing the score to 21-14, with the Blue Jays leading at the half.
Hays kicked off the ball to Junction City coming out of halftime, and after a quick stop, Hays drove down the field for a rushing touchdown by junior running back Malik Bah. After a missed extra point, the score was 21-20, Junction City still in the lead. The Hays offense seemed to have woken up after the small break, as Bah scored on a long touchdown to give Hays its first lead of the night, 27-21, to end the third quarter.
In the fourth quarter, both teams struggled to find momentum. After multiple tries to come back into the game, Junction City could not get it going, as they let up yet another long rushing touchdown by Bah to seal the game in the fourth quarter, 33-21 being the final.
Bah tallied 273 yards and three touchdowns on the day, doing much of the work on the offensive side of the ball for Hays.
Hays moved to 1-0 and played at Great Bend on Sept. 9.
24elucio@usd489.com
Leave a Comment
About the Contributor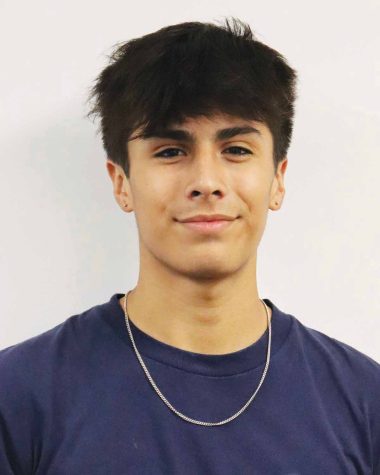 Eric Lucio, Design/Multimedia Editor
Eric is a junior at Hays High School. He participates in Leadership, Tribe Broadcasting, and Chamber Singers.