Boys tennis competes at WAC meet
On Tuesday, May 4, the varsity boys tennis team went to the Western Athletic Conference meet in Garden City. The team brought senior Edgar Alonso, senior Gabe Garcia, junior Ryan Schuckman, freshman Colin Clark, freshman Logan Daniels and freshman Henry Fitzthum.
No. 1 Doubles consisted of Fitzthum and Schuckman, who lost against Dodge City (3-8) and Garden City (7-8(5)). They then beat Great Bend (8-2) and Liberal (8-6). The team together got third in their bracket.
No . 2 Doubles featured Alonso and Daniels. They ended up getting defeated by Dodge City (7-8(2)), Garden City (5-8) and Great Bend (6-8). Together they got one win against Liberal (8-2) and got fourth in the bracket.
No. 1 Singles was played by Garcia, who did not end up winning any matches against his opponents. He got beat by Dodge City (1-8), Garden City (1-8), Great Bend (1-8), and Liberal (7-8(4)) to get fifth in his bracket.
No. 2 Singles were played by Clark, who ended up getting one win against Great Bend (8-2). He got beaten by the rest of his competition Dodge City (5-8), Garden City (5-8) and Liberal (4-8) and got fourth in the bracket he competed in.
"The WAC meet went really pretty well," head coach Kayla Brown said. "I feel like we had a lot of close matches for doubles and singles both. Gabe did not end up winning any, but his last one went into a tie-breaker, so that was a really close match. I was really happy with how we did, even though the scores maybe did not reflect it."
Leave a Comment
About the Contributors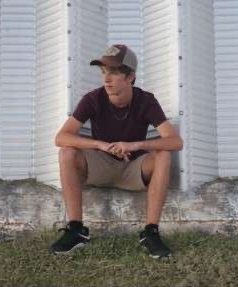 Cade Austin Becker, News Section Editor
My name is Cade Austin Becker Houser, and I am a junior. I enjoy track, video games, cars and music. I often am listening to music, hanging with friends,...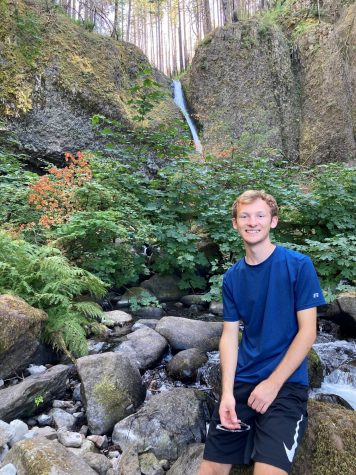 Ryan Schuckman, Design/Multimedia Editor
I am Ryan Schuckman, and I am a senior. I enjoy playing tennis and pickleball, making videos and being outdoors. This is my second year in newspaper.