Varsity boys compete in home tennis meet
On Monday, April 12, the boys varsity tennis team played its first and only home meet.
Competing for Hays High were senior Edgar Alonso, senior Gabe Garcia, junior Ryan Schuckman, sophomore Jack Scoby, freshman Henry Fitzthum and freshman Will Linenberger. Trego also used two of the Hays High players, freshman Colin Clark and freshman Logan Daniels, because of a lack of players.
The teams who competed included Great Bend, Hays, Liberal, Scott City and Trego.
The No. 1 singles was played by Garcia, and he did not come out with any wins, but he ended up getting fifth in his division of No. 1 singles. Garcia played Great Bend (3-6), Liberal (5-6 (6-8)), Scott City (1-6) and Trego (1-6).
No. 2 singles was played by Edgar Alonso, who also did not win any games but also ended in fifth place in his division. Alonso played Great Bend (3-6), Liberal (2-6), Scott City (3-6) and Trego (2-6).
"The singles seemed to struggle a little bit," head coach Kayla Brown said. "There was definitely some good competition. WaKeeney, Liberal, Scott City and Great Bend brought out some strong players, so there was just a lot of good competition across the board."
The No. 1 doubles with Fitzthum and Schuckman ended up with some positive results, winning three matches and losing one. The game they lost was against Scott City (4-6). They the won against Great Bend (6-4), Trego (6-4) and Liberal (6-5(7-4)). The No. 1 doubles team ended up getting first, despite the loss.
The No. 2 doubles team featuring Linenberger and Scoby came out with no wins. They played against Scott City (1-6), Great Bend (3-6), Trego (0-6) and Liberal (1-6). The duo ended up in fifth place in their bracket.
"The doubles teams did pretty good – the ones who were for Hays and ours that were playing for WaKeeney," Brown said. "They both did really good and had a couple wins. One had went 3-1 and had the Trego ones go 2-2."
Overall, the Hays team got fifth place in the home meet.
"It was good just to be on our home court," Brown said. "It's easier for the parents to come out and watch. Also, getting to throw in another doubles team for Wakeeney got some more people to play at home. I think people like coming to Hays because we tend to have pretty good facilities; it ended up a little chilly with a breeze, but it was a good day to play at home."
Leave a Comment
About the Writer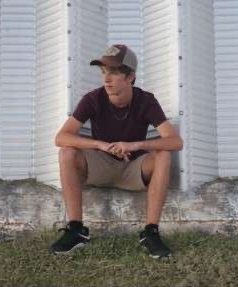 Cade Austin Becker, News Section Editor
My name is Cade Austin Becker Houser, and I am a junior. I enjoy track, video games, cars and music. I often am listening to music, hanging with friends,...