Boys basketball beats Great Bend
The Indians hosted their rivals, the Great Bend Panthers, and won 64-62. The Indians currently have a four-game winning streak.
The lead changed four different times within the first five minutes during the first quarter and was tied twice.
The Indians had a 9-0 run to have the score at 18-12 in favor of the Indians at the end of the first quarter.
They never fell behind the Panthers during the second quarter, and by halftime, Great Bend closed the gap between scores to 39-35 with the Indians leading.
The Indians had the lead the whole third quarter, leading 47-42 headed into the fourth quarter. This is when the Panthers picked up their momentum with an 11-2 run.
Hays was down 56-52 with about three and a half minutes left, but then found their footing and started a 10-3 run.
Junior Jason Krannawitter ended the scoring run with a step back three-pointer for the lead with only a minute remaining.
Great Bend made a pair of free throws, making the score 62-61 with only 40 seconds left. The Indians were fouled, which gave them a chance for a one-and-one shot.
The shooter missed, but senior Dylan Ruder was ale to rebound and make the shot, the score was 64-61 with only half a minute left.
The Panthers had one last shot to tie the game, but the points were not scored, and the score stayed at 64-62.
Junior TJ Nunnery had a career high of 18 points, Ruder had 13 points, 11 of which he scored in the fourth quarter, and sophomore Jace Linenberger had 12.
The Indians move to 5-2 on the season and will travel to Garden City on Jan. 17.
Leave a Comment
About the Contributor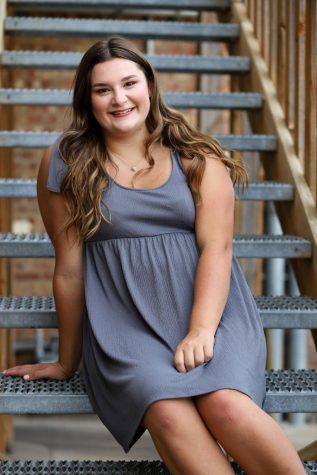 Brenna Schwien, Co-Editor In Chief
Brenna Schwien is a senior, and it is her third year in newspaper. She is involved in softball, Spirit Club, Environmental Club, Student Council, Senior...