Indian softball falls to Red Demons at home
Hang on for a minute...we're trying to find some more stories you might like.
The Hays High Indian softball team fell to the Dodge City Red Demons on April 6 at home. The scores were 14-3 in the first game and 9-8 in the second.
The Red Demons had three runs in the first inning of the first game, five in the second, one in the third, five in the fourth, and were scoreless in the fifth. The Indians had no runs from the first through third inning, one run in the fourth, and two in the fifth for a final score of 14-3.
The Red Demons had eleven hits, and one error while the Indians had eight hits and three errors.
Sophomore Jasya Wichers pitched 1.2 innings with eight runs, five hits, and five errors. Freshman Macee Altman pitched 3.1 innings with six runs, six hits, and two errors.
The Indians had three players all with one run being senior Cameron Jensen, and sophomores MacKenzie Fagan and Shyann Schumacher.
In the second game, the Red Demons were scoreless in the first inning, four runs in the second, three in the third, scoreless in the fourth, two in the fifth, and scoreless in the sixth and seventh. The Indians had two runs in the first innings, scoreless in the second, one in the third, three in the fourth, and scoreless in the fifth through the seventh, ending the game 9-8.
The Red Demons ended the second game with nine hits, and one error while the Indians had eleven hits and four errors.
Pitching for the Indians in the second game was freshman Macee Altman for all seven innings. Throughout Altman's seven innings, she has nine hits, and four errors.
Leading the Indians in runs was sophomore MacKenzie Fagan with three runs, followed by freshman Cassidy Prough with two runs, freshman Macee Altman and Kallyn Petx with one run, and B. Park with one.
The Indians are now 2-2 and will travel to Goddard on April 12 for a non-conference game.
19tschiffelbein@usd489.com
About the Contributors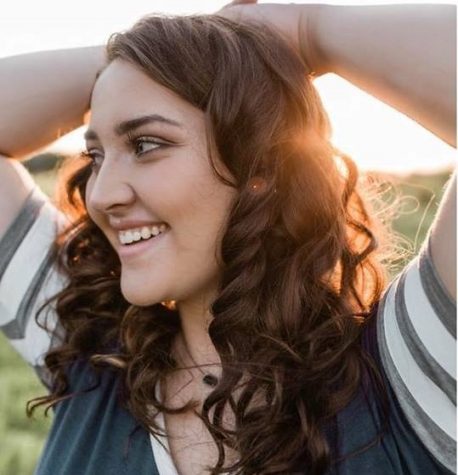 Taylor Schiffelbein, Sports Editor
Taylor Schiffelbein is a senior at Hays High. She is in her third year of newspaper on the sports team. The past two years Taylor has been the sports editor....