Girls basketball takes fifth at McPherson tournament
The Lady Indian basketball team finished fifth in the Mid-American Classic tournament in McPherson over the weekend of Jan. 27-29.
The Indians started the tournament out with a game against the Valley Center Hornets (6-3), which ended in a 49-42 loss. This loss improved the Hornets to 7-3 and the Indians would drop to 6-4.
In a second round game against the Wichita Southeast Golden Buffalos (2-9), the Indians would pick up their first win of the tournament. This game ended in a 57-36 Indian victory. The Indians improved to 7-4 on the season while the Golden Buffalos dropped to 2-10.
On Saturday, the Indians would play the Dodge City Red Demons (4-7) for fifth place in the tournament. The Indians defeated the Red Demons 28-25 in a close game. The Indians are now 8-4 and the Red Demons 4-8 on the season.
In the game against the Hornets, Savannah Schneider led the team with 11 points, followed by Kallie Leiker with 8, Jaycee Dale and Tasiah Nunnery with 6, Mattie Hutchison with 5, Brooke Denning, Isabel Robben, and Maddie Keller all with 2.
Against the Golden Buffalos, Kallie Leiker led the team with 13 points, followed by Maddie Keller with 10, Savannah Schneider with 9, Jaycee Dale with 8, Mattie Hutchison with 5, Brooke Denning and Tasiah Nunnery with 4, Isabel Robben with 2, and Talyn Kleweno and Katie Fross with 1.
Savannah Schneider led the team in scoring against the Red Demons with 11 points, followed by Brooke Denning with 6, Jaycee Dale with 4, Tasiah Nunnery with 3, Isabel Robben with 2, Kallie Leiker and Mattie Hutchison with 1.
The Indians will travel to Salina South on Jan. 31 and play the Cougars.
19tschiffelbein@usd489.com
About the Contributor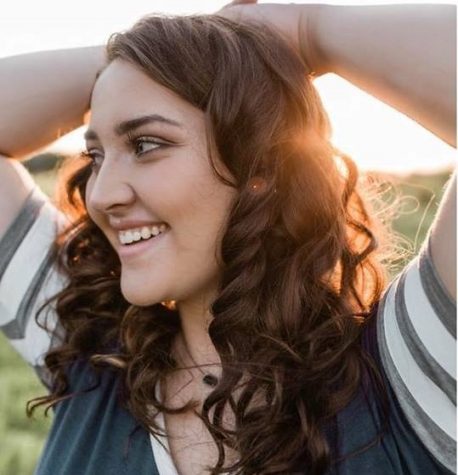 Taylor Schiffelbein, Sports Editor
Taylor Schiffelbein is a senior at Hays High. She is in her third year of newspaper on the sports team. The past two years Taylor has been the sports editor....