Football falls to Great Bend 35-14
The Indians football team met with its well-known rival Friday night for a well fought game. The Great Bend Panthers were ready to play, being ranked fifth.
Fumbling the football in the first quarter, the Indians set Great Bend's quarterback Jacob Murray for an open play. The Indians responded with 11 plays and reached the 21 yard line before they lost the ball on downs. The Panthers came back with a scoring drive to put them up 13-0, but missing the extra point.
With offense finally starting to coordinate, sophomore Keaton Markley scores a touchdown for the Indians off a 7 yard rush. Junior Hunter Brown then hit senior Collyn Kreutzer for a 15 yard touchdown. With junior Logan Clark making both of the extra points, this put the Indians up 14-13 at the half.
Fresh out of halftime, the Panthers hit Cal Marshall to score them a touchdown, followed by a two point conversion to put them ahead of the Indians 21-14. Panthers outscored the Indians 22-0 in the second half, leading to a 35-14 win.
Indians are now 1-1 on the season, and will look to expand that to 2-1 on Sept 16 at their first home game against Liberal.
Individual Stats:
Passing:
Hunter Brown 11-19 128 yards 1TD 1-INT
Rushing:
Kohlton Meyers 20-106 yards
Hunter Brown 9-50 yards
Dylan Schmidtberger 5-11 yards
Keaton Markley 4-29 yards 1 TD
Receiving:
Collyn Kreutzer 3-69 yards 1 TD
Wyatt Scheve 2-27 yards
Kohlton Meyers 4-19 yards
Dylan Schmidtberger 1-2 yards
Shane Berens 1-11 yards
Defense
Collyn Kreutzer 5 tackles 1 fumble recovery
Keaton Markley 2 tackles
Tyrese Hill 3 tackles 1 sack
Kohlton Meyers 8 tackles 1 tackle for loss
Hunter Brown 4 tackles
Mason Ibarra 2 tackles
Dylan Schmidtberger 5 tackles 1 sack
Xavier Dandurand 4 tackles
Chantz Brungardt 6 tackles 1 tackle for loss
Dylan Flegler 2 tackles 1 sack
Freddy Haines 2 tackles
Conrad Vajnar 2 tackles
Connor Winter 1 tackle
Logan Schulte 4 tackles
Shane Berens 15 tackles 1 tackle for loss
19tschiffelbein@usd489.com
About the Contributor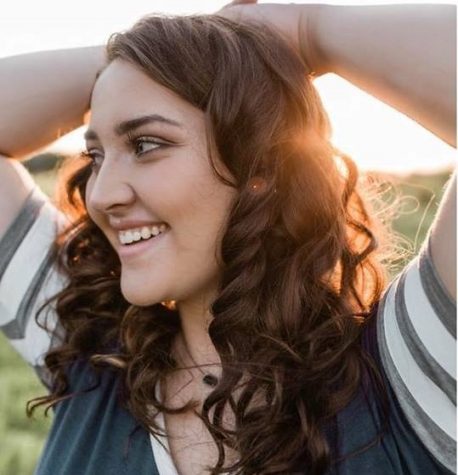 Taylor Schiffelbein, Sports Editor
Taylor Schiffelbein is a senior at Hays High. She is in her third year of newspaper on the sports team. The past two years Taylor has been the sports editor....