Boys tennis plays at home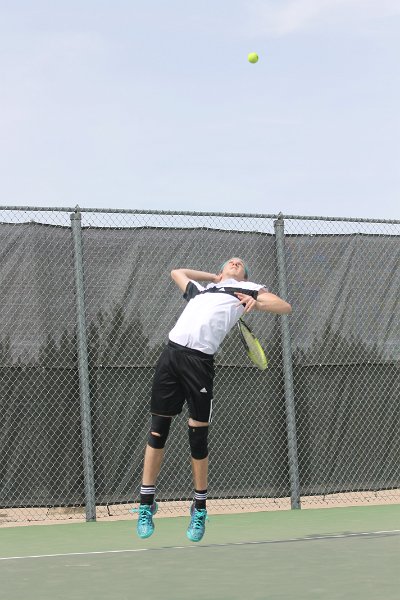 The boys' tennis team had their home meet on April 13. Teams there include Great Bend, Scott City, Trego, Liberal and Abilene.
Teams were put into pools A and B, where after playing two matches, will play a placement match.
The team came in fourth place overall out of the six teams, compiling a total of nine points.
Senior Andrew McGinnis played number one singles and secured second place, with a mark of 2-1. Senior Curtis Renz played number two singles and had a 2-1 mark and also won second place.
The number one doubles team consisted of junior Mikey Ploutz and freshman Logan Clark. They went 0-3 and was unable to secure a win.
Senior Trenton Flora and freshmen Drew Morley played together for number two doubles and had a 1-2 mark. They were able to come in fifth place after winning their placement match.