Students prepare for finals week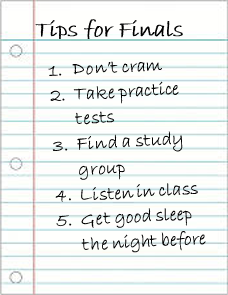 Despite countless changes to all aspects of life, a few things remain the same. One of which is something all high school students know: finals. Students are preparing for their end-of-semester tests.
Not all teachers have prepared final exams for their students. Some classes are finishing the semester with chapter tests, other quizzes of less caliber or even projects. This means that the amount of finals each student has can vary.
"I actually only have two finals," junior Grace McCord said.
Of the finals that are taking place, there are various methods. Some teachers require students to know all of the required information when they come into the classroom, while some have less stipulations. Some finals do not even take place in the school.
"One of the finals is a take-home test for APUSH [Advanced Placement U.S. History], so I can use notes and books," McCord said. "I'm just brushing up a little there."
Other teachers allow students to use notes, diagrams or pre-prepared notecards.
"My second final is for chemistry, and it's in class, but it shouldn't be too bad because I've taken pretty good notes," McCord said.
Different students use different methods to prepare and experience different level of stress as the semester comes to an end. McCord said that her own situation is "a low-stress situation" due to only having two final exams.
Some students, however, have different reasons for stress when the time for finals rolls around.
"We haven't learned all the material," sophomore Devlyn Jochum said. "So, I haven't really been able to study."
Despite these worries and stressors, finals can be conquered. Testers just need to adhere to good study habits and to devote their full effort to finals.
"As you prepare for finals this week, review your notes, highlight, rewrite and add more information," business teacher Lindsay Hart said. "Also, go back to your class Canvas agenda pages and find review items, such as Quizlets, Quizizz, videos or study guides your teacher posted for you and review those as well. And, don't cram! Dedicate time to study for each class a little each night."
Leave a Comment
About the Contributor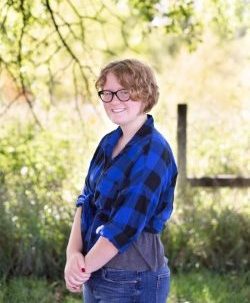 Emry Lundy, Copy Editor
Emry Lundy is a senior, and this is her second year in newspaper. She is involved in the Fall Musical, Spirit Club, Leadership Team and Scouts, and she...