COVID-19 affects Black Friday plans
Like everything else, because of COVID-19, even Black Friday has new twists this year, as stores have created new procedures in order to keep the customers safe.
"There are a lot of companies that have moved a lot of their deals and such online," Hays High business teacher Silas Hibbs said. "We're probably going to see them make limits on how early or how many people can gather at congested a place."
For example, Walmart announced that shoppers will have to wait in a single file line until the stores open at 5 a.m. on the Friday after Thanksgiving and that stores will have roughly 20 percent of maximum capacity at a time on Black Friday. Instead of in-store shopping, Walmart is also heavily persuading people to use the curbside pickup feature instead of coming into the physical store.
"Something that I have noticed is a lot of big box retailers are creating basically another Cyber Monday," Hibbs said. "They are moving a lot of their promotions online to e-commerce sites. Rather than wait in line and in the cold for a long time in order to get, like, a TV, they are giving you the same options to order it online rather than go into the store. This then prevents a lot of riots and a lot of gathering during this time."
Some stores are even starting their Black Friday deals sooner and ending them later. For instance, Home Depot started its holiday sales on Nov. 6 and will end them on Dec. 2. Other retailers, such as Best Buy, Lowe's, Macy's, Target and many others, have also changed their Black Friday deals.
In addition to changing Black Friday shopping, Hibbs said that stores are probably going to create limits on items again with the second wave of coronavirus hitting. Dillon's already has limited items, such as hand sanitzer, toilet paper, cleaning supplies and other items.
"I think, given the fact that COVID-19 has been going on for so long," Hibbs said. "Retails are starting to adjust to their practices to accommodate online retailing."
About the Contributor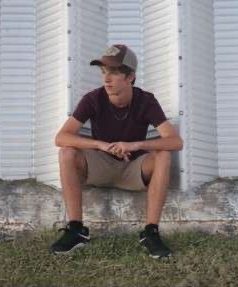 Cade Austin Becker, Staff Reporter
My name is Cade Austin Becker Houser. I enjoy track, video games, cars and music. I often am listening to music, hanging with friends, playing music or...