2020 Advanced Placement exams now online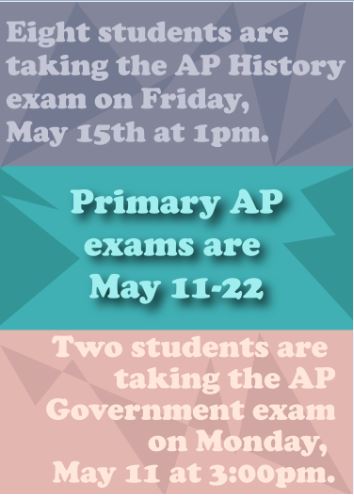 Due to schools being online, Advanced Placement exams and portfolios have changed due dates and will now be taken at home from May 11 through May 22.
Assistant prinicipal Fred Winters said this year's exams are all virtual and are each 45 minutes long.
Students in AP classes have the opportunity to take the AP exams to earn college credit.
According to www.collegeboard.org, all students worldwide will be taking the exam at the same time. So far, two students have taken the AP Government exam on May 11.
"The biggest change [for AP Gov.] was cutting out a ton of curriculum and losing all the in-class discussions and activities," instructor Abby Gillan said. "Students taking the AP exam have had to do a lot of the exam preparation from home without me. That is honestly the most difficult part, but I know they put in the time to look over the resources I've pointed them to, and they'll do well on the exam."
Upcoming exam dates will also be on May 13 for English Literature, May 15 for U.S. History, May 19 for Music Theory and May 20 for English Language.
For more information about 2020 AP classes and exam updates, go to https://apcentral.collegeboard.org/courses/exam-dates-and-fees.
22nvuong@usd489.com
About the Contributor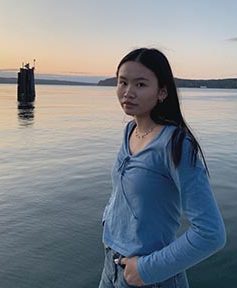 Nikka Vuong, Managing Editor
This is Nikka, and she is a junior this year.