Free drive-up meal service temporarily closed
On April 16, USD 489 announced that they would be closing the free drive-up meal service at all locations from April 17 through April 26. The reason for the closure was because an employee in the food service department tested positive for COVID-19.
"In an effort to ensure the safety and well-being of all staff and families, meal service will be suspended at all locations from April 17th thru 26th," USD 489 said on a Facebook post. "It saddens us to deliver this news, and our thoughts are with our employee and those impacted by COVID-19 in any manner. USD 489 will continue to work closely with ECHD officials as we make plans to resume meals Monday, April 27th. We appreciate the understanding of our families in this matter."
One of the biggest concerns with public schools being closed for the rest of the year was what would happen to the students who relied on school lunches for their meals. In order to try to solve that issue, USD 489 decided to do the free drive-up meals.
"I think that the drive-up meals are an amazing idea," senior Megan Flavin said. "I know some kids may have only gotten food at school, so I think it's great that they have continued to feed everyone."
In a poll taken by 117 students, 23% of the students said that they have been using the district's drive-up lunch program for their lunches since the school closure. 62% of the students said that they have been making their own lunch at home, 12% said that they were getting their lunches through local restaurants' take-out or delivery options, and 3% said they were getting their lunch in a different way than the options that were listed.
With many people hearing about people testing positive for COVID-19 and needing to stay home and quarantine for two weeks, some people wondered if closing the drive-up meals for one week was long enough. According to the Facebook post USD 489 made, the employee that was tested positive with COVID-19 never came in direct contact with students, families or volunteers.
"I think that one week was enough time because the employees were kept in self isolation, and I'm sure that all health precautions were taken," Flavin said.
With the community being concerned for the kids in need who relied on the school meals, several businesses in Hays decided to offer discounted or free meals for that week. The Press, which partnered with The Bricks in Downtown Hays and the United Way of Ellis County, offered 750 free meals from April 20 to 24 for children ages 1-17.
Some other businesses that helped during the week by offering discounted meals were McDonald's, The Paisley Pear, Taco Bell, Wendy's, Pheasant Run Pancake House, Old Chicago and Applebee's.
"I think that the school closing the meal program ended up not being as bad as it could have," Flavin said. "It really gave the community a chance to step up, and it was great to see how many businesses were offering free meals or discounts."
20maustin@usd489.com
About the Contributor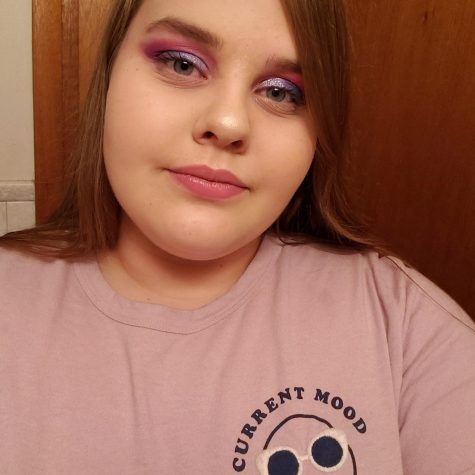 Michaela Austin, Staff Reporter
Michaela Austin is a senior, and this is her first year in newspaper. She is also involved in Band, Chamber Orchestra, StuCo and Leadership Team. In her...