Hays High introduces Dungeons and Dragons club
At Hays High, a Dungeons and Dragons (D&D) Club had recently been started.
"D&D" is a tabletop fantasy role-playing game in which you create and play as a character of your choice. This character can do nearly anything you can imagine within his capabilities. These capabilities are based on skills and statistics that you roll for and choose at the beginning of the game.
The game was created in 1974, and it quickly became popular in pop culture and was mentioned more and more as time progressed. In the 2016 show "Stranger Things," the main characters play "D&D." This again spiked the popularity of the game.
"Originally, I was approached by three students, [sophomores] Matthew [Bollig], Carl [Denny], and Franklin [Wilken]," sponsor Erin Deenihan said.
Deenihan said that they had trouble finding a club sponsor before they came to her.
"I think it's been really interesting to watch them get into it," Deenihan said "I know very little about 'Dungeons and Dragons,' but it has been cool to watch them interact with each other."
In "D&D," there is a Dungeon Master (DM) who controls the aspects of the game, such as Non-Playable Characters (NPC's), the setting, the storyline and the events that happen throughout the campaign.
Junior Johnathan Garner is the club's DM.
"After I was talking to my friends, who also wanted to start a club, we actually got it started," Garner said.
Since the start of the club, Deenihan usually has 10 to 15 students attend regularly, they usually try to meet once or twice a week. Each meeting lasts around two hours.
"I think people should try 'D&D,'" Garner said. "It's a really good game, and you can be anyone you want to be."
21ewyatt@usd489.com
About the Contributor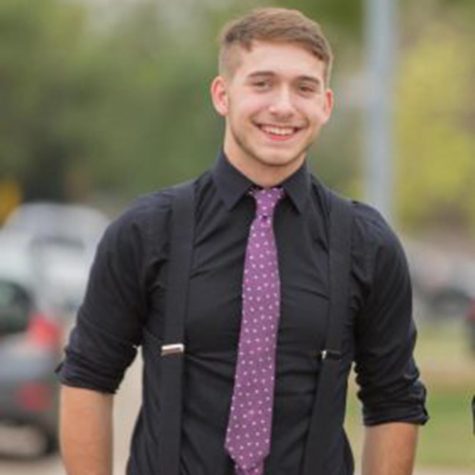 Eythun Wyatt, Staff Reporter
Eythun Wyatt is a junior, and this is his first year in newspaper. Outside of school, he likes to play video games and sleep.