Three students compete at Distinguished Scholarship Invitational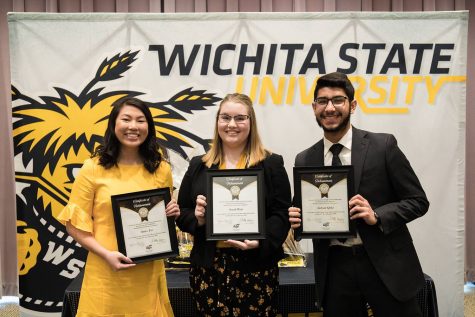 Three students from Hays High competed the Distinguished Scholarship Invitational at Wichita State University on Saturday, Nov. 23.
In order to apply, students had to be in the top 10 percent of their class, have a specific score on the ACT and had to write essays.
The three students who participated were seniors Allison Hillebrand, Jimmy Roe and Dylan Ruder.
"Originally, I thought it was just going to be me, but when I got there, I saw Dylan Ruder and Jimmy Roe," Hillebrand said. "I definitely wasn't expecting to have anybody else there."
Hillebrand said the competition was the most interesting one she has been to.
When the participants got there, they were welcomed and taken to each student's specific college based on their chosen major.
"I went and listened to the dean of that college talk about all the research opportunities through there and everything that we can do through that college specifically," Hillebrand said.
After the first part of this competition, the participants were separated into group of about 10 people. Each group was given a problem-solving prompt. Hillebrand's group was given the prompt, "What would your ideal dorm be?" Near the end of the group building their dorm, the speaker threw in a twist and told the students to consider that their roommate had a mobile disability and had trouble getting around and asked them how they would adapt to this situation.
The final part of this competition was a group interview. The students were mixed into different groups of about 12 people. They were all separated once again and put into different rooms.
"We all sat in a semicircle, and they would ask one question to one person, and then another question to the next person, and they did that four times," Hillebrand said. "Then, we checked out and left."
Hillebrand said she had a hard time attempting to prepare for the competition, because the process of the competition is so different that no one except past participants would know how to prepare properly.
Seventy five out of the 750 students who attending this competition will continue to semifinals. After semifinals, three students will be chosen for the $64,000 scholarship.
"I don't think I got it specifically because there's a .4 percent chance that I got it because only three out of the 750 people who went would get it, but I think I did really good on the portion beforehand that got me accepted to go to the scholarship," Hillebrand said.
Hillebrand said the competition was a good time to interact with other students.
"Looking back, I would probably try to prepare more even though I didn't know exactly how," Hillebrand said. "I would let myself enjoy it more and be more comfortable with it because even though it was a competition and even though I might not have won, it was still really fun because I met a lot of good people that I'm probably going to be going to college with next year."
21mmcbride@usd489.com
About the Contributor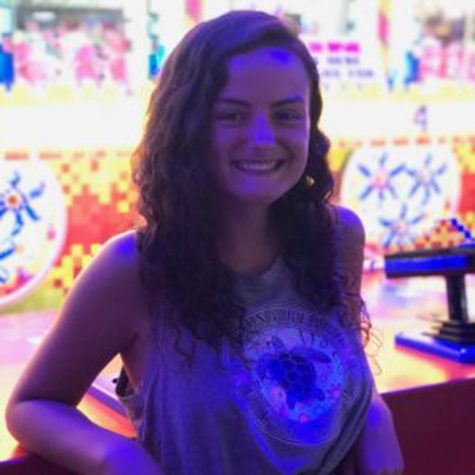 McKena McBride, Staff Reporter
McKena McBride is a junior, and this is her second year in Newspaper. She is involved in tennis, track, StuCo, Red Cross Club, Future Medical Professionals...