Travis Kinderknecht speaks to students about becoming an optometrist
Optometrist Travis Kinderknecht spoke to students about the process of becoming an eye doctor during PRIDE Time on Oct. 30.  
Kinderknecht has been an optometrist since 1999. Kinderknecht has a bachelor's degree from Fort Hays State University and doctorate degree from Indiana University.  
Kinderknecht currently works at Hays Medical Center in the eye specialist department. 
"I been there for 18 years," Kinderknecht said. "I also work in my hometown. I have a practice there on the side." 
Kinderknecht recommended important classes students can take in high school, such as physics, any science and any math classes. In order to become an optometrist, a bachelor's degree is needed before going to optometry school. 
"There are national board tests you have to take in order to keep going on to optometry school," Kinderknecht said. "There is about three different national board sections that you must pass. If you don't pass the first one, you have to keep taking it until you pass. Once you get pass all the national board test, you then have a state board test."  
During the first couple years at optometry school, Kinderknecht learned a lot about physiology, the eye and the body. 
"There are a lot of student loans, as far as a motivational speech," Kinderknecht said. "You must be willing to jump into debt. Student loans will pay for themselves if you finish your degree. If you don't finish your degree, that's where it gets a little scary." 
Kinderknecht then explained to the students the different between optometrist and ophthalmologist. 
"Both an optometrist and ophthalmologist can check your eyes," Kinderknecht said. "Ophthalmologist went to medical school. They cut on the eye and do surgeries. Optometrist diagnoses exactly what an ophthalmologist would diagnose except our treatments are more glasses and contacts. Theirs are more surgical." 
Kinderknecht then ended the speech with any questions students had.  
"It is a fulfilling career," Kinderknecht said. "But, it takes a lot of time." 
About the Contributor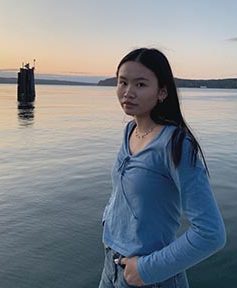 Nikka Vuong, Managing Editor
This is Nikka, and she is a junior this year.