This year's graduates offer up opinions on graduation parties
Graduation parties are an annual tradition where friends and family gather to wish their proud seniors good luck for the life journey that awaits them. But are the parties really as important as everyone makes them out to be?
Senior Hannah McGuire held her graduation party at Westview Church. The main reason she did it was because she wanted to see all of her friends together in one place.
"It's one of the last times to have everyone who I love surrounding me," McGuire said. "I also know that a lot of people are into getting the gifts and the cards, and of course, that's a plus."
On the other hand, senior Garrett Cole said the idea of having a graduation party just didn't seem that interesting to him.
"I would honestly much rather hang out with friends and go to other people's parties to celebrate with them rather than sit in a venue or my home hoping that a few people drop by," Cole said.
While senior Kayli Potter said that having a grad party is a lot of standing around and waiting for people to come, she also said she loved getting to hang out with her family for a couple of hours.
"My brothers are both out of the house, and my older brother, Trenton, is actually moving to California this summer," Potter said. "Getting to be with them was amazing."
Senior Alex Hagerman said she was appreciative of the gifts she had received because they'll help with expenses, but for her, it was mostly about the people.
"It's nice to go to other parties and support your friends," Hagerman said. "Getting to see other people and congratulating each other is one of the best parts. It's a step to growing up, getting out of the house, and learning to be an independent person."
21cleiker@usd489.com
About the Contributor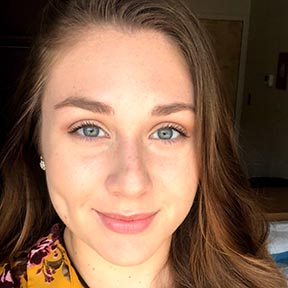 Caitlin Leiker, Copy Editor
Caitlin Leiker is a junior, and this is her second year in newspaper. She is involved in Chamber Singers, Musical, Spring Play, swimming, Leadership Team...