13 questions with junior Erin Muirhead
From chamber singers, to music and spring play, to band practice and many other events, junior Erin Muirhead keeps her schedule busy with many music and theater related events.
1. How long have you being doing theater/ been into music?
"I participated in five Heartland Community Theater productions starting in second grade. I've been singing for as long as I can remember. I started taking lessons my freshman year. I started playing the clarinet in sixth grade. I took piano lessons from second grade to eighth grade."
2.What got you interested in the arts?
"I started participating in the arts mostly because all of my siblings did. However, I stayed in the arts for a number of reasons. I think half of the people in high school are trying to "find themselves", so I find acting to be a nice way to escape and embody a different character."
3. Does anyone else in your family act or sing?
"All three of my siblings did performing arts in high school. My sister Rachel is currently getting a theater education degree at Emporia State University. All four of us were in Chamber Singers in high school. All three of my siblings continued to sing in choirs in college. My parents were also involved in the arts in high school."
4.What's your favorite part about being a member of the chamber singers?
"My favorite part of chamber singers is creating something from ink on paper, creating something that makes a number of complete different people come together. Singing with a group of people who share the same passion as I do makes it that much more worthwhile."
5.What is your favorite event that chamber singers does?
"I enjoy dinner show more than any of the other performances we do. We are able to choose songs that mean the most to us personally."
6.What are some of your favorite memories from musical?
"My favorite memories from musical are usually during performance week, I also enjoy all of the memories of awkward choreography, voice cracks, and in general all of the cast members goofing around together in the earlier weeks of preparation."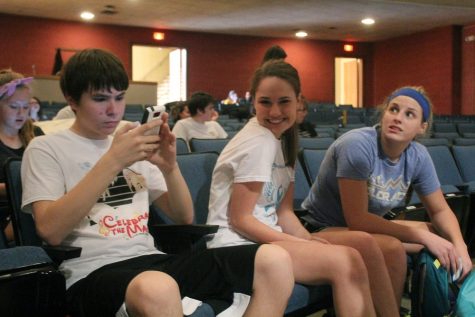 7.What are some of your favorite memories from spring play?
"The amount of people in spring play compared to musical is incredibly smaller. With such a small cast we all get really close to each other. By performance week, we are performing with some of our best friends."
8.Do you have any celebrities or people who have inspired you to pursue music and theater?
"Squidward is my idol because he plays the clarinet. Also, James Franco, because he's cute."
9.Do you play any instruments or dance?
"I try to dance even though I look like an awkward noodle. I've never had any professional lessons or anything like that. I've been playing the clarinet for 5 years and played piano for 6 years."
10.Do you put in any extra practice or work outside of your clubs?
"Yes. So much preparation goes into all activities in general. For me, most of my time is spent memorizing and practicing lines, songs, and choreography, or finding and memorizing pieces in forensics, also attending meets, performances, vocal lessons, and auditions."
11.Do all of the music and theater activities become overwhelming?
"Yes. I stress eat and cry a lot."
12.Do you plan on continuing music and theater into college?
"I would like to be in choirs, band, and theater production groups in college."
13.Do you plan to have a music or theater career?
"I don't think I will major in any performing arts, I've been leaning towards doing something with social work, although music will always be a big part of my everyday life. Music impacts everyone. We listen to music when we are sad, or happy, or anything in between. There is a piece of music out there for every feeling. It's reassuring to know we aren't the first person to feel a certain way. But who knows? I don't really know what I want to do with my life."
About the Contributors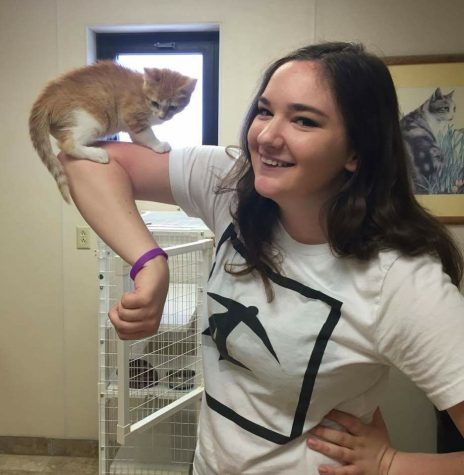 Kara Brooks, Editor
This is editor Kara Brooks. She is a senior this year and enjoys cats, books and The Office.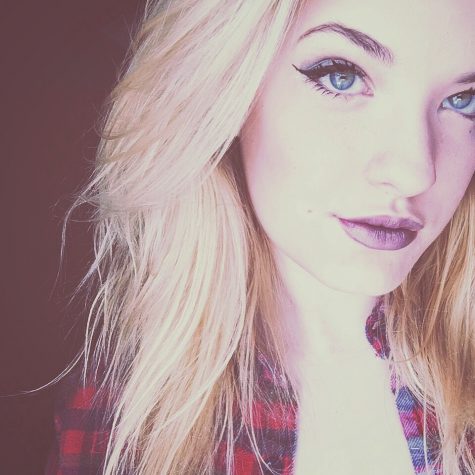 Anniston Weber, Co-Editor in Chief
Anniston Weber is Co-Editor-in-Chief of the Guidon and a senior this year. She has been involved with the Guidon for three years. In addition to being...