Boys and girls wrestling finishes season at state tournaments, with two champions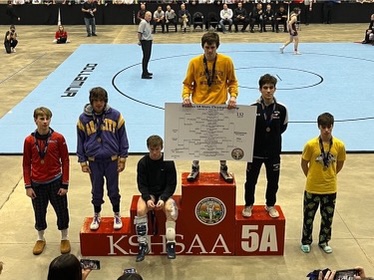 On Feb. 22-23 and Feb. 24-25, the girls and boys wrestling teams had their respective season-ending tournaments at state.
The road to get to state was difficult, with the only the Top 4 girls in their weight classes at the regional meets qualifying for state and only the Top 8 boys in their weight classes at the regional meets going to state.
The girls sent six team members to state, including senior Sarah Zimmerman, junior Lexi Burton, sophomore Tionna Napue, sophomore Ava Ruiz, freshman Lexi Barnett and freshman Reese Vehige. The boys sent seven members to state, including senior Adin Flock, senior Cyrus Vajnar, junior Elijah McCullough, junior Harley Zimmerman, sophomore Boston Brungardt, sophomore Dalton Meyers and freshman Grady Lind.
For the girls, Burton placed fifth at the 135-lb. weight class, Napue finished second as runner-up for the 115-lb. weight class and Sarah Zimmerman took first as the state champion at the 110-lb. weight class.
With the boys, McCullough placed sixth at 113 lbs., and Harley Zimmerman took first for a state title at 132 lbs.
"It was fun to go and compete, knowing that I've worked hard all season, and I am proud of finally being a state placer," McCullough said.
Leave a Comment
About the Contributor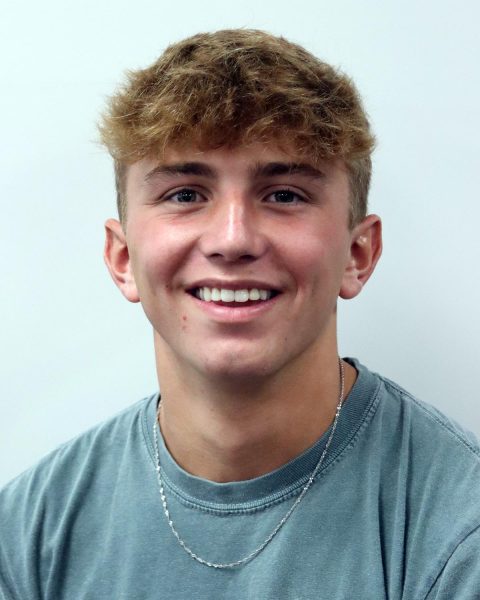 Feyden Hileman, Asst. Sports/Entertainment Sections Editor
Hi, I'm Feyden Hileman. I am a junior this year and assistant editor for sports and entertainment. I am a part of boys soccer, Leadership, FCA and track.