Fall Parent/Teacher Conferences takes place on Oct. 24 and 28
Parent/Teacher Conferences were held on Oct. 24 and 28 from 4-7 p.m. in the cafeteria. Parent/Teacher Conferences are a way for parents to communicate with teachers on how well their students are doing in their classes.  
Principal Martin Straub said that Parent/Teacher Conferences are for parents to get to know their children's teachers and who they are. It is also so parents can communicate with teachers on how well their kids are doing in class.  
 "I think that's the intrinsic value," Straub said. "The more pragmatic, the more practical reason we do it, is to let parents hear how you're doing. They can look on PowerSchool, they can talk to their kid and all those things, but really it doesn't tell them perhaps why they maybe failed the test or why they're doing so well. It's about communication and getting to know parents and teachers and developing relationships. Then, when they see your mom or dad in the grocery store, they'll recognize them and say, 'Hey man, she's doing awesome still in the class.' I just think it's good for relationships, too." 
There was a fairly good attendance at Parent/Teacher Conferences.  
"The first night we had a really good turnout," Straub said. "We sent out a text. We try not to overuse texts because texts is almost yelling at people we need you attention. It's more serious stuff." 
Although attendance was better on the first night compared to the second. 
"I found that when it's cold and nasty outside, we will struggle with getting parents here," Straub said. 
Straub also mentioned how he wants to keep Parent/Teacher conferences in the fall and Student-Led conferences, which discusses students' Individual Plans of Study, in the spring.  
"You know we have a real good turnout for the Individual Plans of Study," Straub said. "That's more personalized, and it's more about, what did you enroll in and what do you want to be in? Are you enrolled in classes that are going to help you be successful when you leave here?"
20maustin@usd489.com 
About the Contributor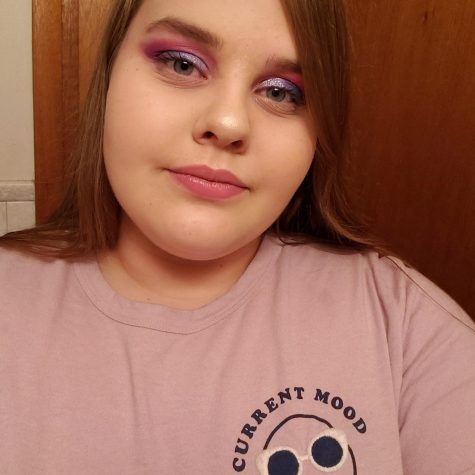 Michaela Austin, Staff Reporter
Michaela Austin is a senior, and this is her first year in newspaper. She is also involved in Band, Chamber Orchestra, StuCo and Leadership Team. In her...