Substitute teachers follow requirements given
Hang on for a minute...we're trying to find some more stories you might like.
Substitute teachers enter schools every day, sometimes not knowing who or what to expect.
Some students said being a substitute teacher is difficult, and some disagree, but only substitute teachers truly know the difficulties of the job.
Substitute teacher Kim Fletcher said she enjoyed being around kids, but needed a job with flexible hours to attend her children's sports events.
"My former job was that of an Adoption Social Worker and Supervisor," Fletcher said. "I enjoy the interactions with the kids and staff here as well as having something different going on each day, so this is perfect for me."
Substitute teacher Julie Fitzthum said she shares the sentiment of wanting to work with teenagers and enjoying a flexible schedule.
"I enjoy teaching and building relationships with the students," Fitzthum said.
However, some students believe being a substitute teacher comes with more difficulties than normal teaching due to rowdy students.
"Occasionally I will get a class with a trifecta of conflicting student personalities," Fitzthum said. "When I walk in to a class I have never had before I don't always know the full story or the dynamics of what has gone on in the classroom among the students."
Fletcher also said disrespectful students can be difficult to deal with, but said she has not had many issues at Hays High.
"Of the substitute teachers I know most of them want to be there." Fitzthum said. "We enjoy the work and overall, if you show us respect, we in turn will respect the student. It is a two way street."
Fitzthum said students should know to acknowledge the lesson plans left by the teacher.
"No matter how many times they ask we cannot just take a nap or watch a movie," Fitzthum said. "We are given specific instructions and we have to teach the plans given or we won't be subbing in the future. The more you cooperate the more time you will have at the end of class to get the work done."
Even though Fitzthum and Fletcher list "rowdy" students as a difficulty, Fletcher said she does not consider substitute teaching a difficult job.
"I truly enjoy the kids at Hays High School," Fletcher said. "That's why I choose to be here and not at another school almost every day."
21kboyle@usd489.com
About the Contributors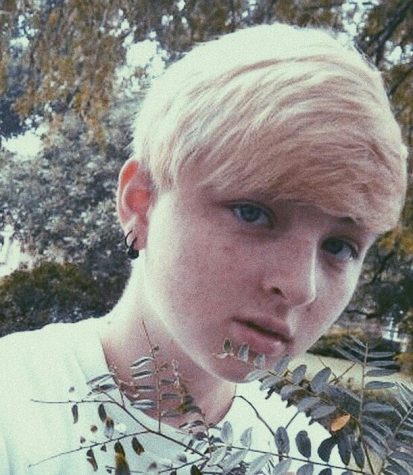 Kalyssa Boyle, Staff Reporter
Kalyssa Boyle is a sophomore who loves gaming, Mountain Dew, and snakes. Her hair color varies and is mostly decided by whatever box has the most ridiculous...