Spring Play cast anxious to perform
The Spring Play "Cheaper By The Dozen" will take place on March 7-9 at 7p.m..
Tickets for the play are $4 for a student/child and $6 for an adult. At the door they are $5 and $7. Tickets are still available online or through any cast member.
With this being the week of performance, members are the cast are slightly nervous about whether they are ready or not.
"We haven't yet had a full smooth run through and it's a few days before the show so I'm kind of nervous about it, but I'm confident we're going to pull through," sophomore Caitlin Leiker said.
Leiker is a main role in the play, playing the character Ernestine. She along with her brother in the play, Frank, narrate the story.
Cast members agree that the greatest challenge they have had as a group would be memorizing lines and illness.
"I would say definitely the most difficult thing has been memorizing lines for us," Leiker said. "We have the movement and the blocking down and everything, but we have definitely been hitting some road blocks in certain spots."
Senior Brittani Park said she was one of the cast members who personally struggled with being sick during Play.
'We've had a lot of sicknesses," Park said. "I was sick and missed four rehearsals last week, which was the week before performance week so that was kind of rough, but everybody's back so we're pretty okay."
Play Director Bill Gasper said he has noticed cast members struggling with their lines.
"The cast is ready and is performance ready, we've drilled a lot at a lot of practices," Gasper said. "The only one concern is that we drop a line here or there, but that's typically the case with all actors that have a lot of lines, it's just normal."
Gasper is retiring after this school year.
"Yes, I'm going to be melancholy about it being my last play, but I'm going to continue and will look for an opportunity in the future to maybe get involved again," Gasper said.
21mmcbride@usd489.com
About the Contributor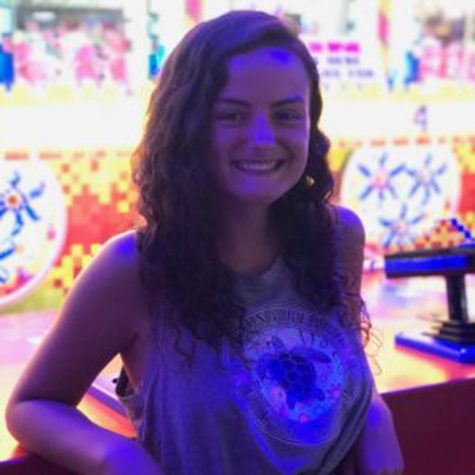 McKena McBride, Staff Reporter
McKena McBride is a junior, and this is her second year in Newspaper. She is involved in tennis, track, StuCo, Red Cross Club, Future Medical Professionals...