Human Biology classes given opportunity to hold human heart
Students enrolled in Human Biology were given the opportunity to hold a human heart on Oct. 17 after three students asked to use the heart for a presentation.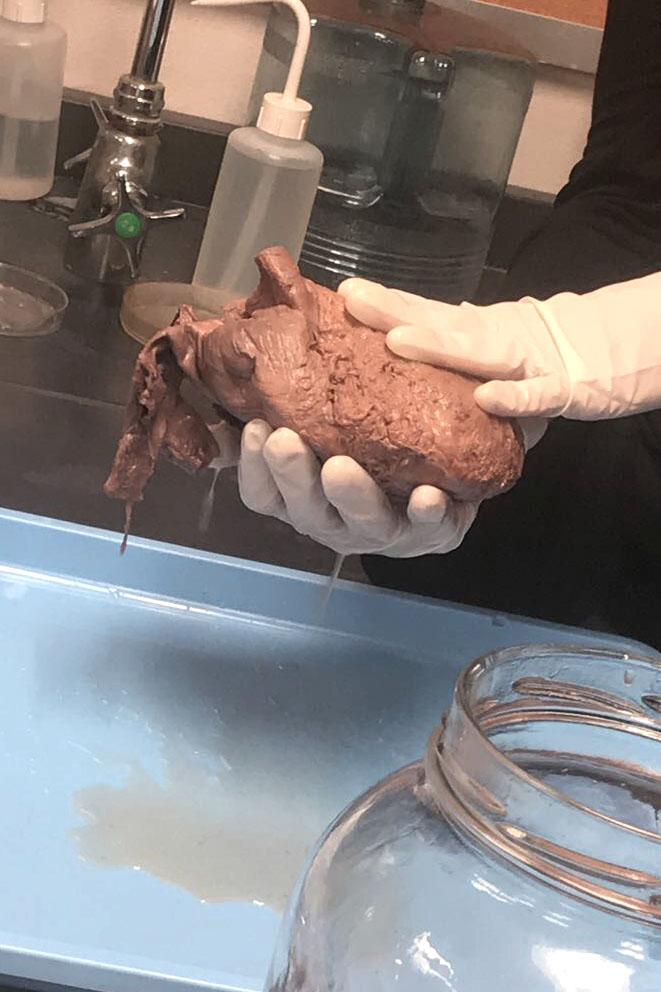 "I've been in the district 20 years," instructor Lynn Zimmerman said. "I have never actually ever asked Doctor Bennett at Fort Hays if we could have some of the organs to look at in our Human Bio class because it is an elective. Mostly seniors take the course, but we had a team of three students competing for, it's called KU Night at the Lab. They went to Fort Hays and asked permission to get a heart, and so they needed a safe place to keep it. (Sophomore) Callie Raacke brought it in and we stored it in where not just one door was locked but two doors were locked. We had to be very careful that it wouldn't just disappear."
Raacke is working with sophomore Ginny Ke and senior Johnny Fuller on their competition which will take place on Oct. 17 in Colby.
"It's kind of like what they call regionals," Zimmerman said. "It's just a local event. The top team will get to go compete at state. Their topic was high blood pressure, so they need to have a good understanding of the heart."
Zimmerman originally suggested a sheep heart that she had available, but the trio decided it would be better to get a human heart. When they were given permission to use it, Zimmerman decided to use it for her classes.
"Today, I think it got them (the class) pretty excited about going to see the cadavers next spring," Zimmerman said. "I noticed probably five or six students who didn't get up and go look because they just didn't want to deal with it. The majority of students wanted to be there. They wanted gloves. They were very excited about it."
The topic in class today was the three types of muscle including cardiac muscle.
"That was really cool that I could actually show them the heart and talk to them about some of the tissues in the heart," Zimmerman said. "I think they learned something."
Zimmerman said she hopes to have the heart available for her gold day classes.
"It's a perfect teaching moment," Zimmerman said. "I feel like it was really a privilege for us to look at it."
19ibraun@usd489.com
Leave a Comment
About the Contributor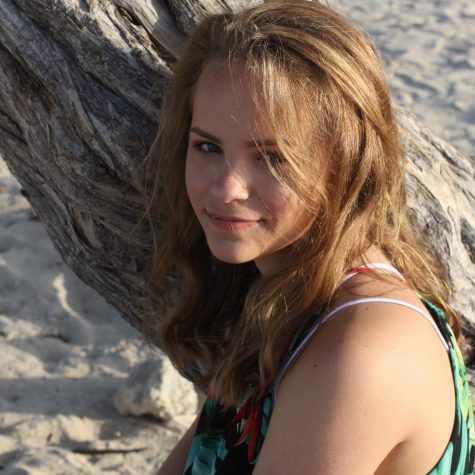 Isabelle Braun, Editor-in-Chief
Isabelle Braun is a senior who loves talking to new people and spending time with friends. She is very driven and plans to make her senior year the best...