Indian football gives Liberal first WAC win since 2013
The Indians football team started their home game streak off on a bad start. Indians played the Liberal Redskins Sept. 16 at Lewis Field.
In the first quarter, junior Hunter Brown took the ball into the endzone, making the score 7-0. Following an Indian touchdown the Redskins came back with a touchdown making a tie game 7-7.
The remaining part of the half wasn't in favor either of the teams, both coming up scoreless.
During the third quarter, senior Kohlton Meyers comes in handy for the Indians, scoring a three yard touchdown expanding the lead 13-7, missing the extra point. The Redskins responded with a six yard run to put them up 14-13.
Following the start of the fourth quarter, the Redskins score a 67 yard run touchdown giving them an eight point lead, 21-13, which would stay steady until the end of the game.
The Redskins get their first Western Athletic Conference win since 2013, and force the Indians to a 1-2 record.
Indians will travel to Garden City Sept. 23, and take on the state ranked team who holds a record, at this point, of 3-0.
Hays 324 Total Offense.  248 rushing.  76 passing.
Liberal 179 Total Offense.  119 rushing.  60 passing.
Kohlton Meyers 18 carries 87 yards 1TD
Hunter Brown 28 carries 130 yards 1TD
Keaton Markley 6 carries 15 yards
Wyatt Scheve 1 carry 8 yards
Hunter Brown Passing.  8-17 76 yards
Collyn Kreutzer 1 reception 8 yards
Keaton Markley 1 reception 23 yards
Kohlton Meyers 3 receptions 11 yards
Shane Berens 1 reception 11 yards
William Sennett 1 reception 2 yards
Mason Ibarra 2 receptions 21 yards
Leading Tacklers
Dylan Schmidtberger 5
Xavier Dandurand 5
19tschiffelbein@usd489.com
About the Contributor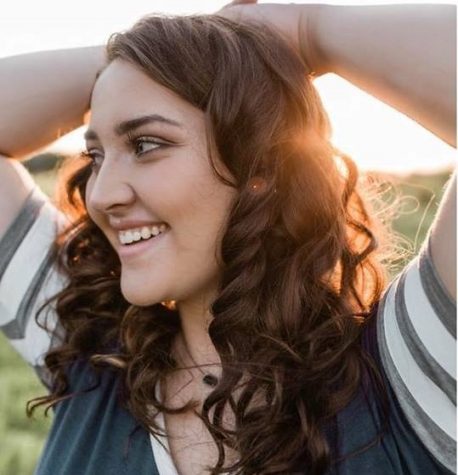 Taylor Schiffelbein, Sports Editor
Taylor Schiffelbein is a senior at Hays High. She is in her third year of newspaper on the sports team. The past two years Taylor has been the sports editor....