Football defeats Scott City 31-21
The football team started its 2016 season with a win over Scott City, the number fourth ranked team in Class 4A Division 2.
The game began with the Hays High Indians covering 54 yards in 10 plays which then led to a touchdown from senior Kohlton Meyers putting them up 7-0.
During the second quarter, the Indians expanded the score to 10-0 with a 20 yard field goal by junior Logan Clark. The Scott City Beavers then lit their own fire to cut the score to 10-7 at half.
The third quarter wasn't in the Indian's favor, with the Beavers being up 21-10. The Indians weren't going to give up yet, forcing four turnovers on interceptions by senior Chantz Brungardt, sophomore Keaton Markley and junior Dylan Schmidtberger, and then a fumble recovery by senior Freddy Haines.
Junior Hunter Brown completed a pass of 29 yards to senior Collyn Kreutzer to make the score 21-17. Brown threw a pass to Shane Berens to make the score 24-21, followed by another touchdown pass from Brown to Berens to end the game, 31-21.
The Indians are now 1-0 and will head to Great Bend Sept. 9 to try and expand their record to 2-0.
Individual Stats:
Passing:
Hunter Brown 10-10 10 yards 3TDs 0 INT
Rushing:
Kohlton Meyers 11 carries 36 yards 1 TD
Hunter Brown 14 carries 26 yards
Dylan Schmidtberger 5 carries 8 yards
Keaton Markley 8 carries 7 yards
Receiving:
Collyn Kreutzer 3 receptions 59 yards 1 TD
Keaton Markley 1 reception 48 yards
Kohlton Meyers 1 reception 4 yards
Shane Berens 5 receptions 59 yards 2 TDs
Kicking:
Logan Clark FG: 1-1 20 yards.  XP: 4-4
Interception:
Chantz Brungardt, Collyn Kreutzer, Dylan Schmidtberger
Fumble Recovery:
Freddy Haines
Sack:
Shane Berens, Tyrese Hill
19tschiffelbein@usd489.com
About the Contributor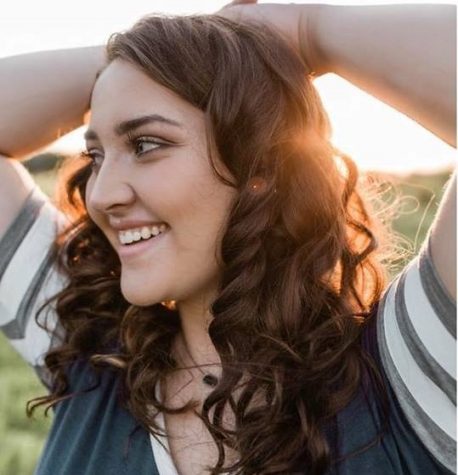 Taylor Schiffelbein, Sports Editor
Taylor Schiffelbein is a senior at Hays High. She is in her third year of newspaper on the sports team. The past two years Taylor has been the sports editor....