Boys swim team competes at Great Bend
On Jan. 23, the Hays High boys swim team competed in a meet at Great Bend.
50-yard Freestyle: Eighth – Marshall Sook
100-yard Backstroke: Seventh – Karsen Flaska
100-yard Breaststroke: Seventh – Jack Zeller, Eighth – Conner Miller
100-yard Butterfly: Seventh – Kaden McBride
100-yard Freestyle: Sixth – Marshall Sook
200-yard Freestyle Relay: Fourth – Chase Zadina, Leonardo Hernandez, Justin Reeves, Marshall Sook; Seventh – Mason Schleicher, Bryton Unsworth, Noah Shaeffer, Jack Zeller
200-yard IM: Seventh – Chase Zadina
200-yard Medley Relay: Sixth place – Karsen Flaska, Alex Li, Kaden McBride, Marshall Sook
400-yard Freestyle Relay: Fifth – Noah Shaeffer, Justin Reeves, Karsen Flaska, Chase Zadina;
Seventh – Kaden McBride, Jack Zeller, Leroy Godspeed, Evan Powell
500-yard Freestyle: Fifth – Karsen Flaska
24elucio@usd489.com
Leave a Comment
About the Writer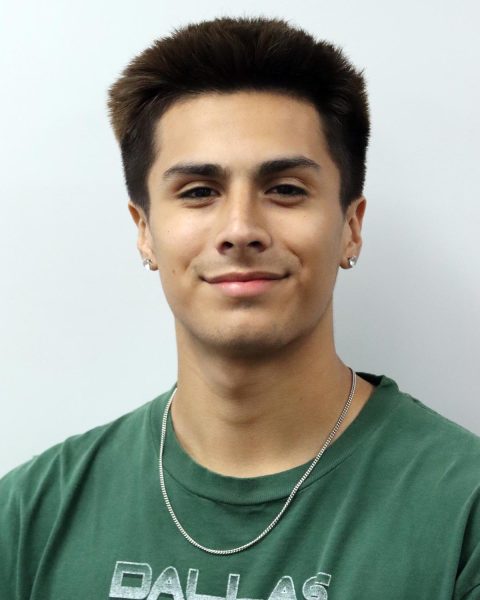 Eric Lucio, Design/Multimedia Editor
Hi, my name is Eric Lucio, and I am a senior. I am the design editor for the newsmagazine, so I make the covers on our newsmagazine. This is my third year...