Hays High volleyball goes 7-1 at previous two tournaments
The Hays High Indian volleyball team took on Pratt, Ulysses and Garden City on Thursday, Sept. 16. They later took on Riley County, Wamego, St. Marys, Nemaha Central and Pleasant Ridge on Saturday, Sept. 25.
At home, Hays stunned Pratt, sweeping the match 2-0. Senior Lauryn Miller led the team in kills with five, and senior Kenzie Flax led the team with aces with five as well.
Next, the Indians took on the Ulysses Tigers, winning again in two sets, 25-17 and 25-21. Senior Ella Voth and junior Carly Lang both led the team in kills with six. Junior Rilee Schwarz led the team in aces with five.
Hays finished off the day against conference opponent Garden City. The Indians narrowly won the first set, 26-24, then fell on the opposite end, losing 24-26. In a tiebreaker set, Hays High came out with the win, 25-20. Voth came out storming, leading the match with 11 kills. Lang led the game in aces with five.
The Indians started off the Wamego invitational tournament against Riley County. Hays started off strong, winning the first set 25-20. However, they could not finish the sweep, losing the second set, 19-25. Hays stayed resilient, finishing the match winning, 25-17.
Later in the afternoon, the Hays High took on the Wamego Red Raiders. The Indians ended the match quickly, sweeping the Red Raiders, 2-0.
The Indians then took on the St. Marys Bears. Hays left the Bears with little room for error, and the Indians capitalized, winning two sets straight, each 25-17.
Hays could not be perfect for the tournament, unfortunately, as they lost 2-0 in a tough match to the Nemaha Central Thunder, 18-25 and 19-25.
After a tough loss, the Indians did not let it get to their heads. Hays faced off against the Pleasant Ridge Rams to end off the night; After two close sets, 26-24 and 25-23, Hays took home the win, 2-0.
The Indians now sit at a record of 13-6, with their next tournament Thursday, Sept. 30 at home.
24elucio@usd489.com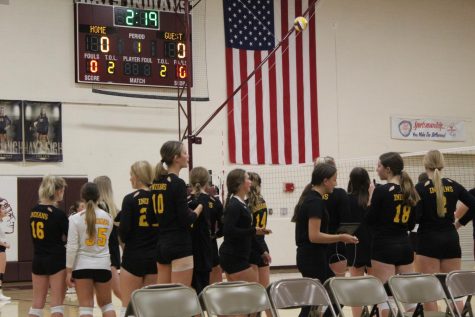 Leave a Comment
About the Contributor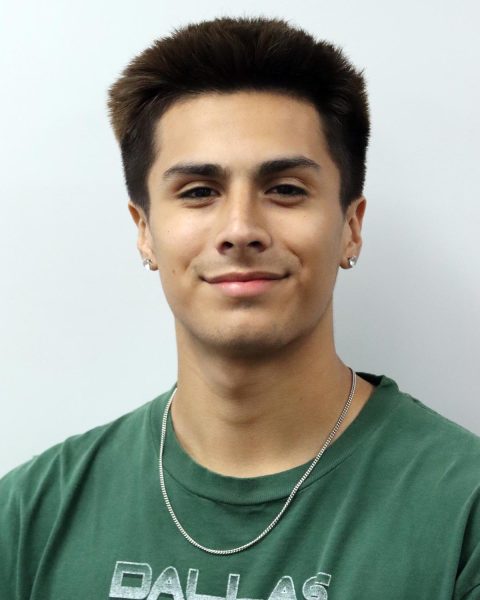 Eric Lucio, Design/Multimedia Editor
Hi, my name is Eric Lucio, and I am a senior. I am the design editor for the newsmagazine, so I make the covers on our newsmagazine. This is my third year...