Crusaders slash Indians' hopes for a win
The Hays High Indian football team came into the game against the Kapaun Mt. Carmel Crusaders ranked sixth in the West half of 5A with a record of 6-1, but the third-ranked Crusaders handled the Indians on both sides of the ball.
The Indians offense started with an unsuccessful drive, then the Crusaders pushed the ball to the Indian 30-yard line, only to turn it over to senior Bill Scott.
After a few plays, the Crusaders rushed junior quarterback Jordan Dale, forcing Dale to lob up the football to their outside linebacker, Will Doolittle. The Crusaders scored on that drive to earn the first points of the game, 7-0.
On the next Indian drive, Dale threw another lob pass to junior Jaren Kanak that was tipped and picked off by KMC's Jackson Powers inside the Indian 35-yard line. The Crusaders again found the end zone, pushing the score to 14-0.
Before the half, senior Tucker Veach intercepted the ball, and on the Indians' drive, Kanak ran a 29-yard jet sweep to give the Indians their best field position of the game. Hays High attempted a 32-yard field goal before half, but the kick was unsuccessful.
The Crusaders opened the second half with a turnover to Veach for his second pick of the night, but the Indians would punt for the fourth time of the night to end the drive.
Later, the Indians were backed up to the one-yard line, and KMC created a safety, giving the Crusaders a 16-0 lead. KMC's Dale Curtis would find the end zone on a 58-yard punt return, and they completed the two-point conversion making the score 24-0.
But, the Indians did not go down without a fight. Dale connected with Kanak to get into the red zone, then later gave the ball to Dylan Dreiling to score Hays High's lone touchdown of the night.
In the end, the Indians lost, 24-6, to the Crusaders.
Hays High ended the regular season with a 6-2 record and will host a first-round playoff game vs. Maize South on Thursday October 29th, giving both teams 13 days in between the match-ups.
                                                                                                                                                                      21csanders@usd489.com
Leave a Comment
About the Contributor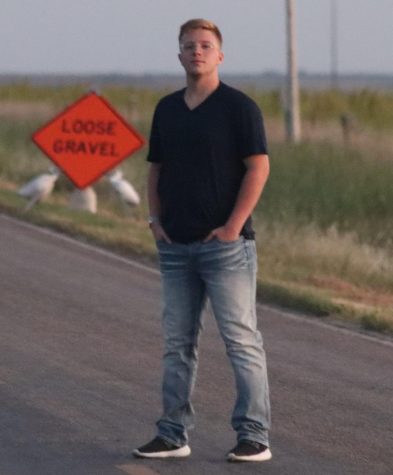 Cayden Sanders, Staff Reporter
Cayden is a senior this year, and this is his first year in newspaper. He is also involved in FFA. He loves to throw darts and take sports photography...